Regular price
Sale price
43.99 USD
Unit price
per
SALE
SOLD OUT
Wear your favorite Class Bravo terminal area chart as bottoms. These comfy leggings are sure to turn the heads of your aviation friends, and may prompt questions from others. They will look great with a hoodie or tunic, or under a skirt when the weather turns cold.
Product Details

Crisp imagery, soft chart colors and a smooth touch - these elastic skinny fit leggings are perfect for any casual occasion in life. The durable synthetic fabric retains its shape and has a smooth suede feel and look. They run true to size - if you wear a small in joggers or pajama pants, you wear a small in these.

.: 95% Polyester brushed suede 5% Spandex
.: Skinny fit
.: 1.5" waistband
.: Tagless
.: Care instructions printed in waistband
.: White thread color
.: Runs true to size
Size Guide

NOTE: The waist & hip widths are with the garment laying flat. Double for a circumference, aka, "normal" measurement.

• XS - Waist 13.5", Hip width 14.09", Outseam 38.27", Inseam 30"
• S - Waist 14.53", Hip width 15.2", Outseam 38.62", Inseam 30"
• M - Waist 15.51", Hip width 16.22", Outseam 39.02", Inseam 30"
• L - Waist 16.77", Hip width 17.60", Outseam 39.37", Inseam 30"
• XL - Waist 18.27", Hip width 18.98", Outseam 39.76", Inseam 30"
• 2XL - Waist 19.76", Hip width 20.67", Outseam 40.16", Inseam 30"
Care Instructions

Hand wash and line dry. Do not dryclean. Do not iron. Do not bleach.
Shipping & Returns

Leggings are printed, cut and sewn after ordering, so production time is 4-5 days. Once produced, shipping should add a few days more. You should have the leggings within two weeks. Ships separately from main order. Please see our return policy at bottom of page.
Share this item
View full details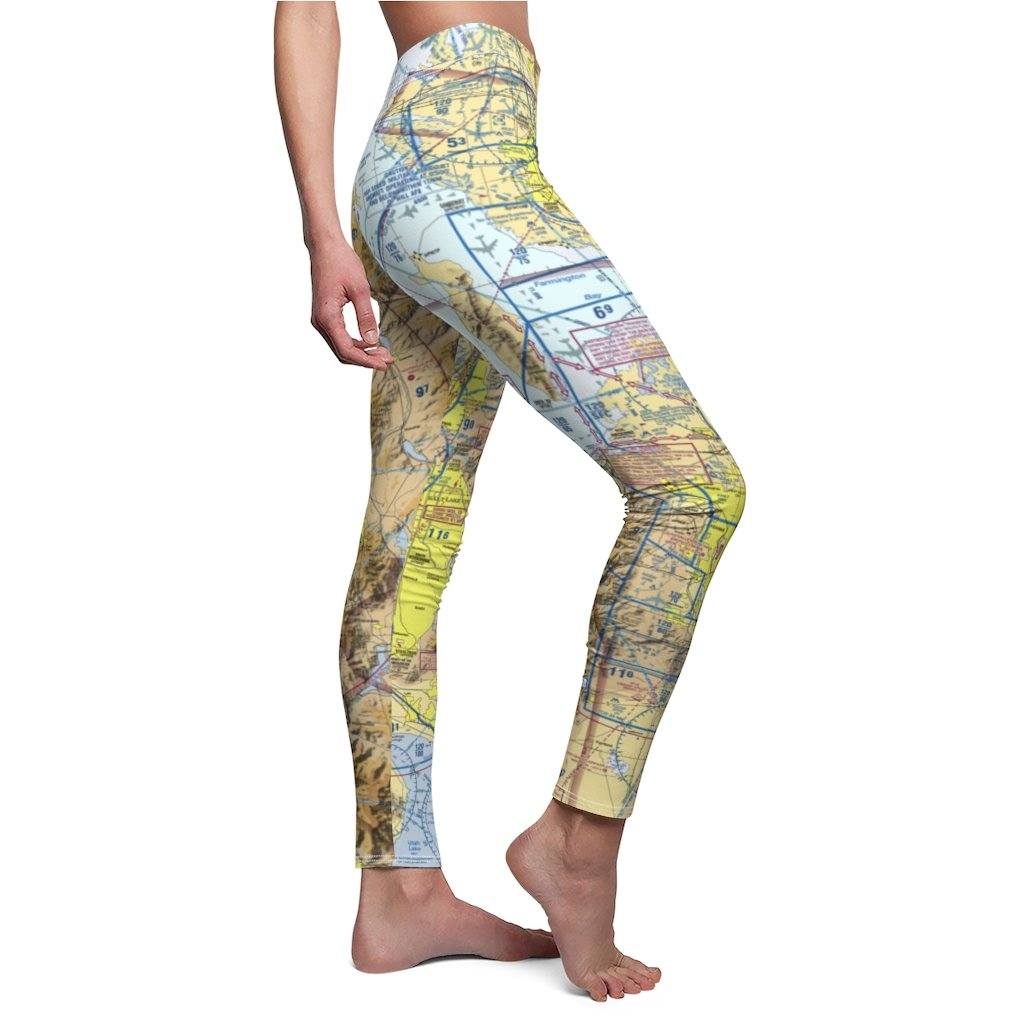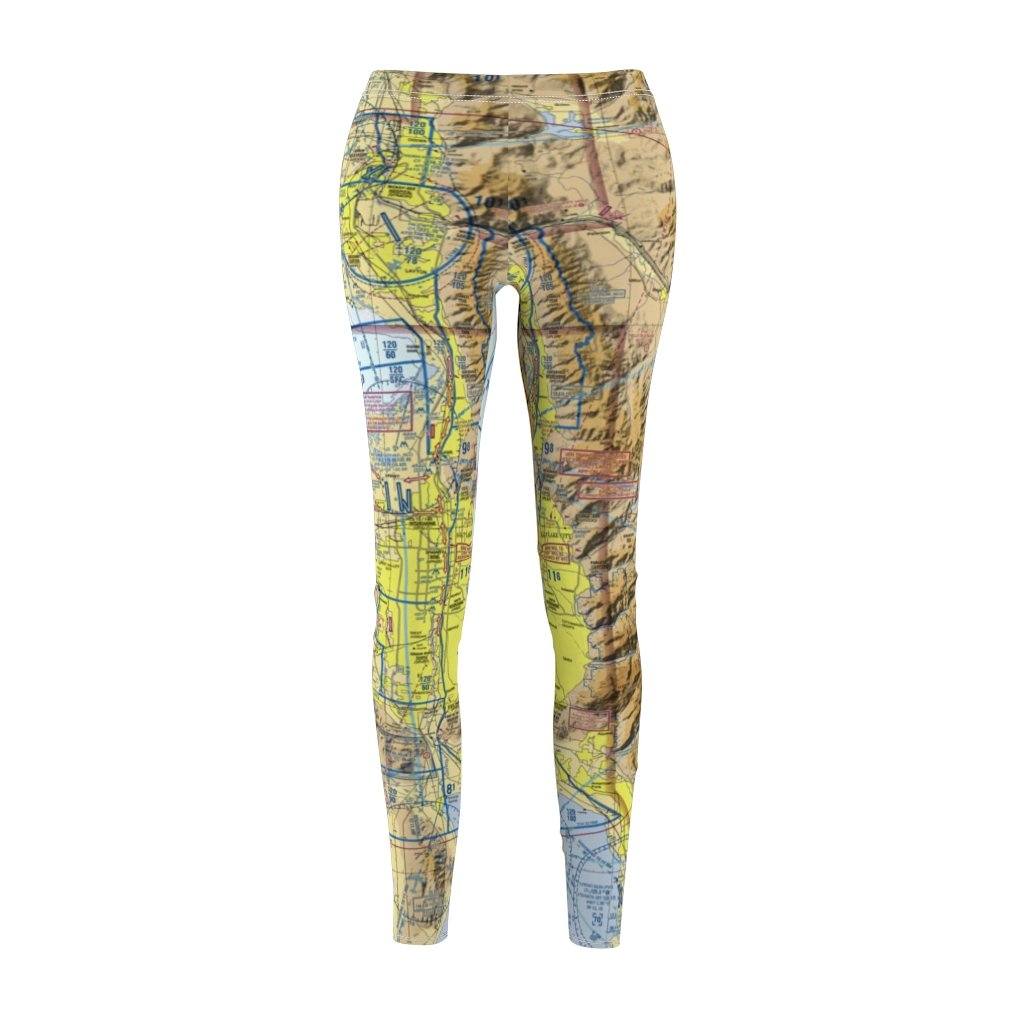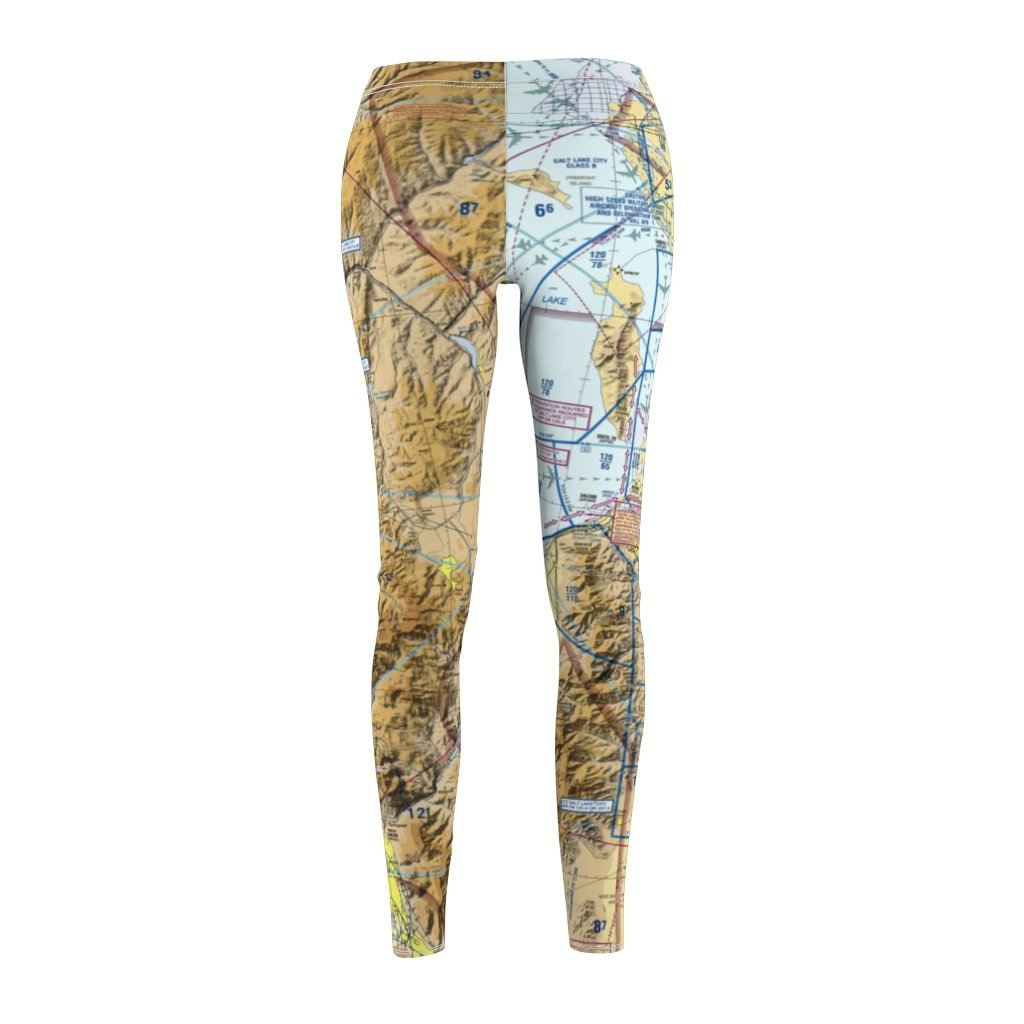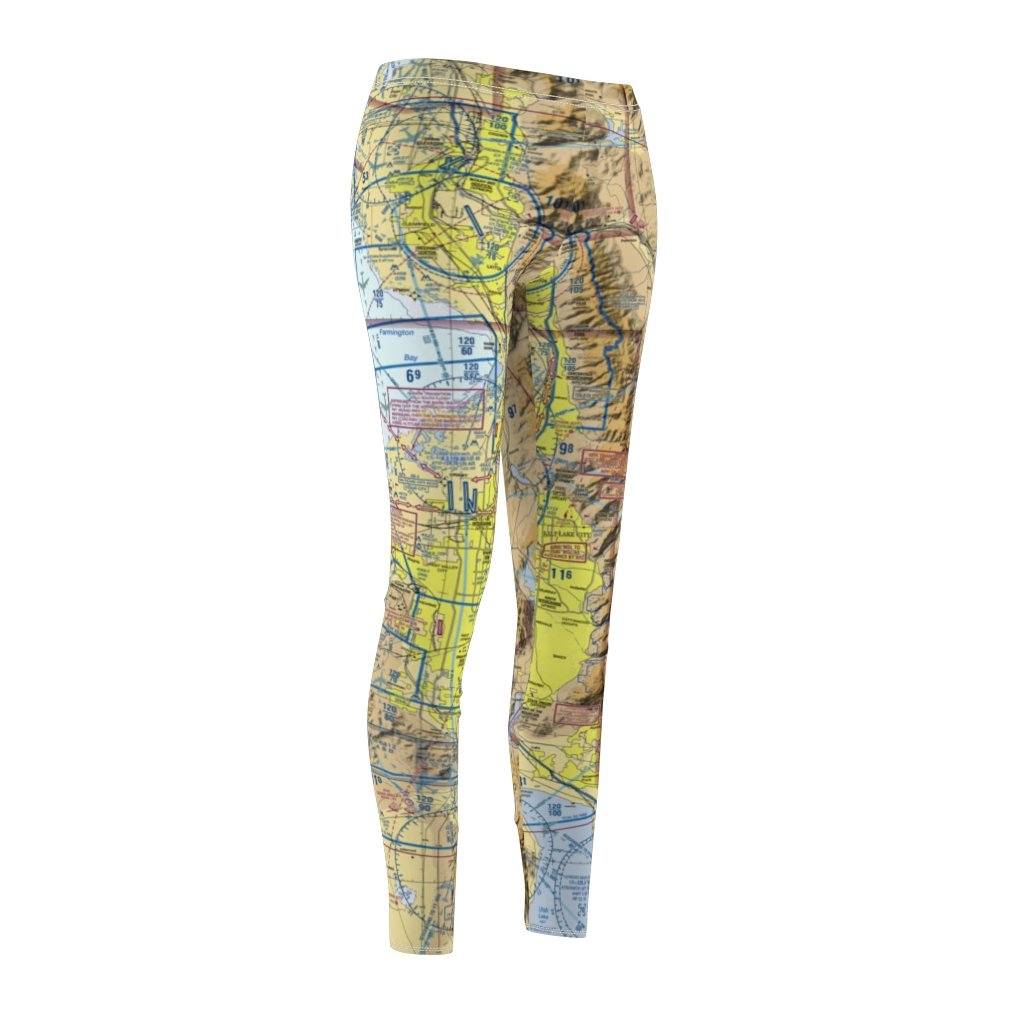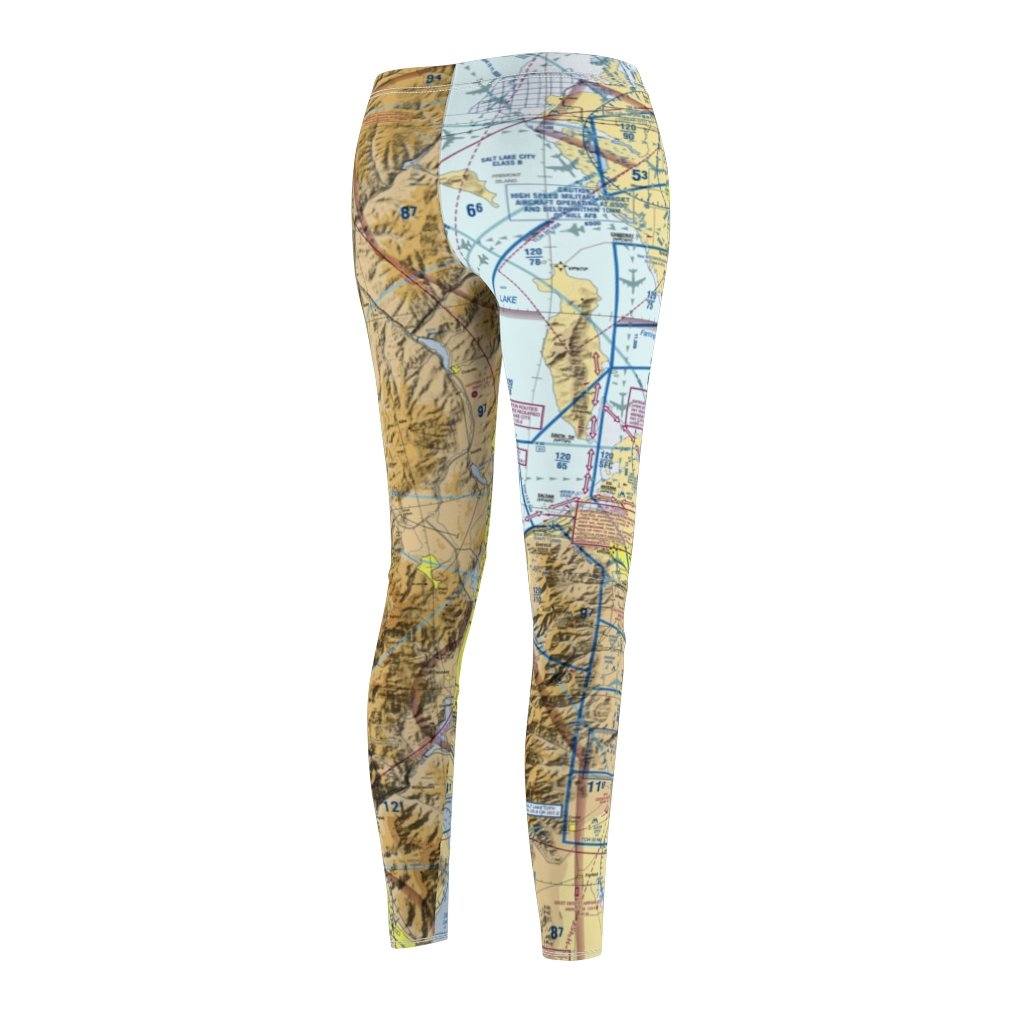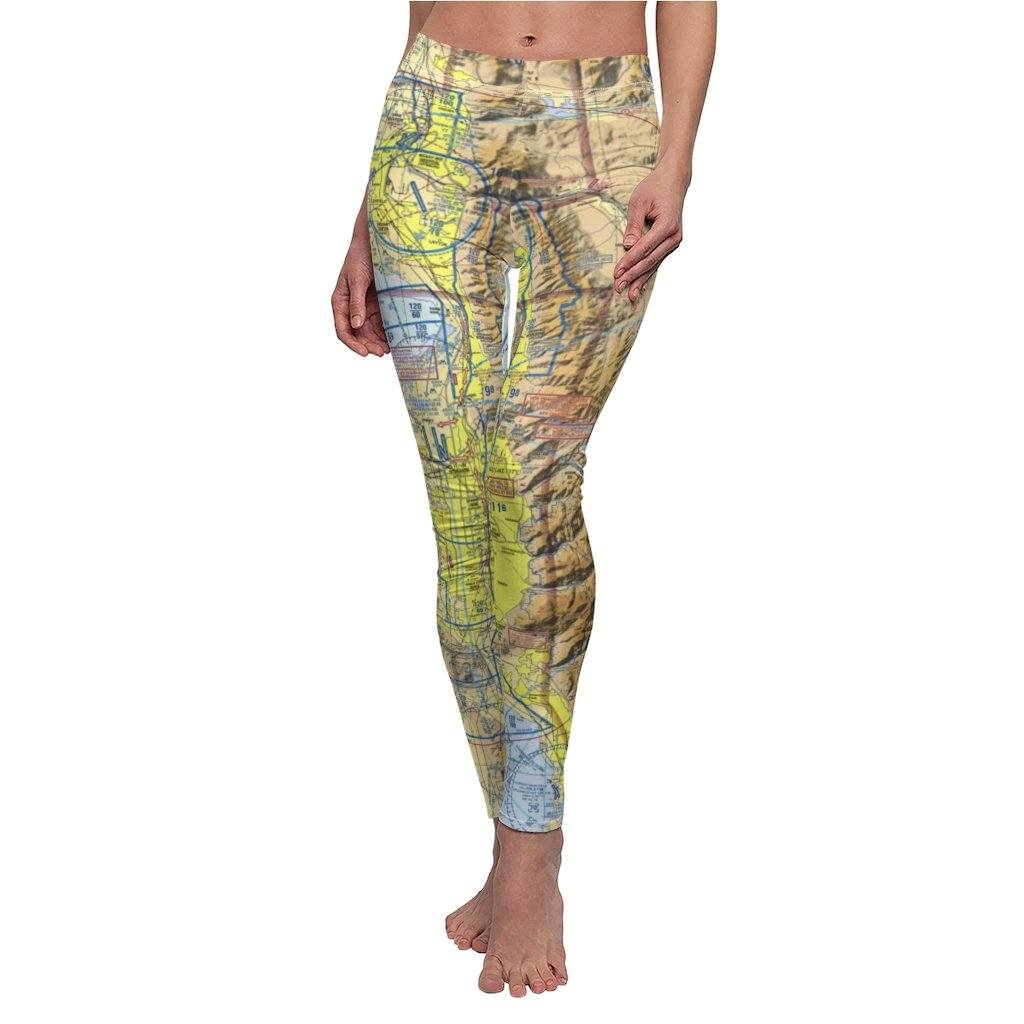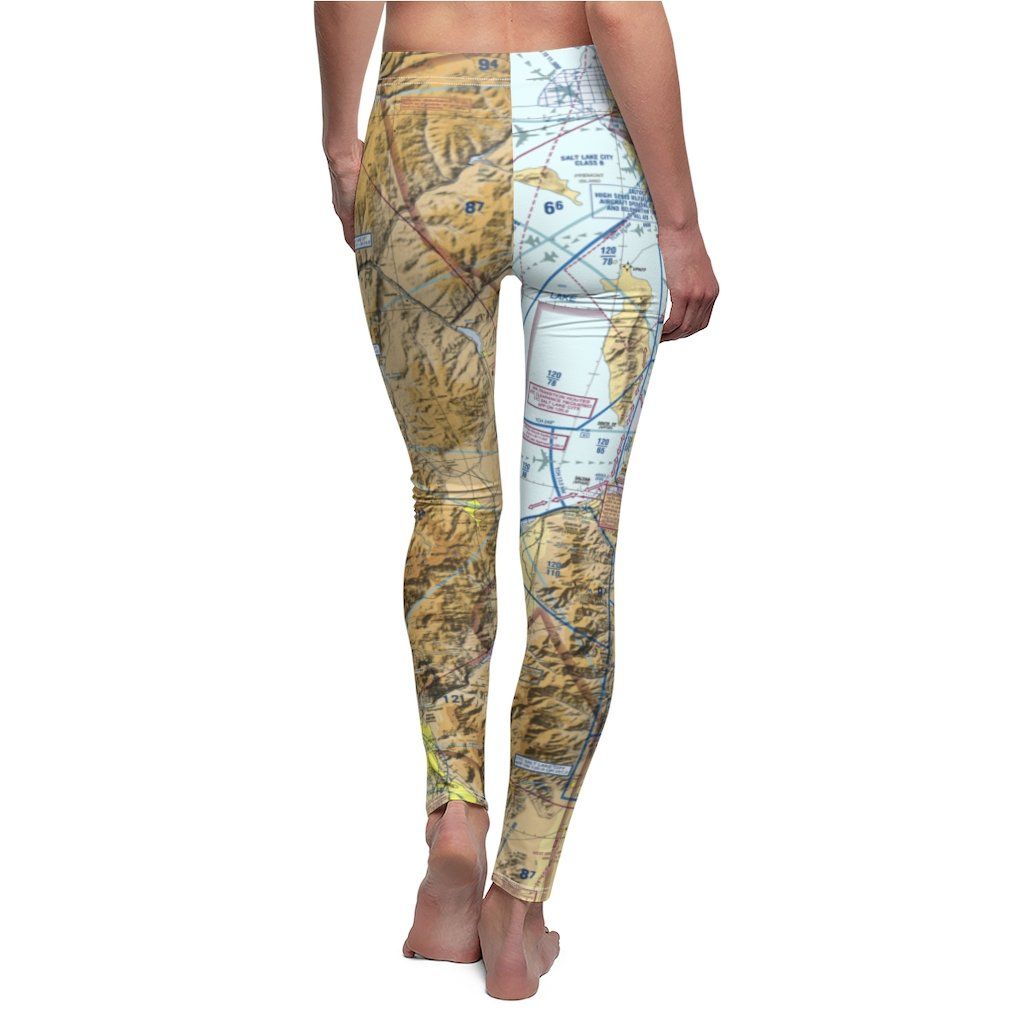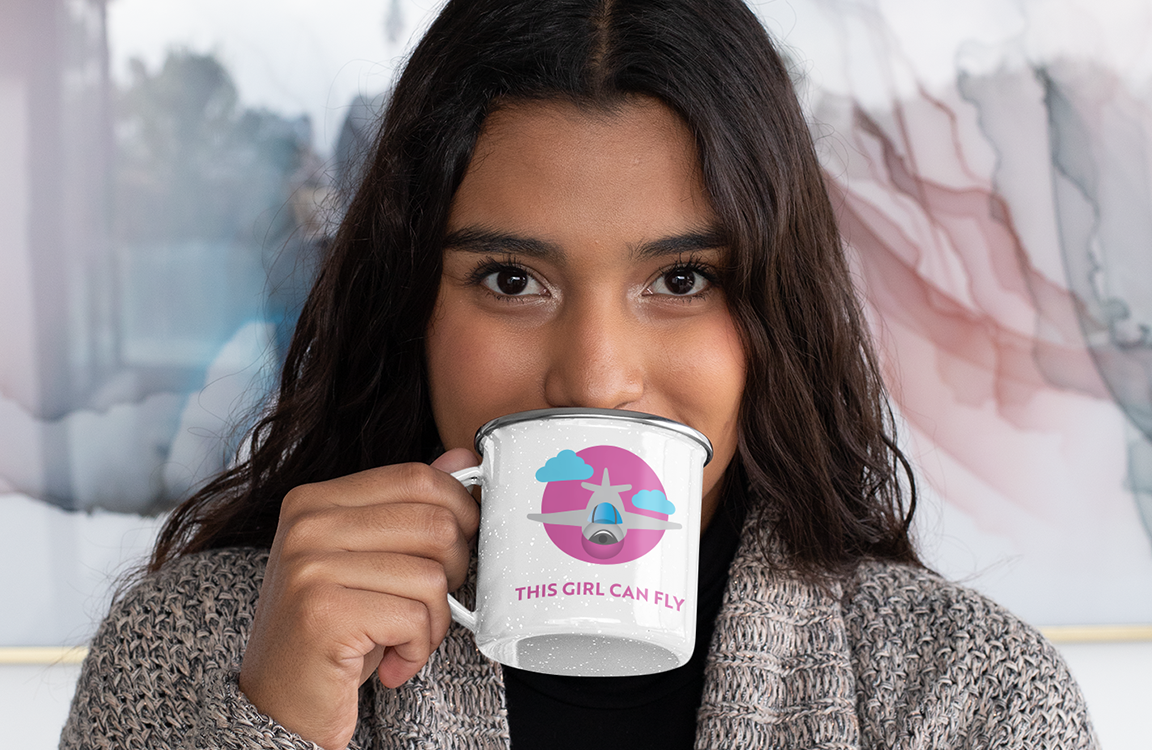 Fly Like a Girl!
Or a woman... or an aviatrix... or just a pilot! We want to have fun with flight training and flying adventures, so no disrespect is meant when we call the women in aviation "girls." No matter how you refer to yourself, get out there and show the boys what a great pilot you are.
Made in Our Hangar

We started AviatrixA with many print on demand items. But now we're bringing things in-house, well in-hangar in our case. We are hand printing and pressing t-shirts, crafting mugs and tumblers, and stocking all your favorites around our airplanes. This is not an overnight process, so bear with us the next few months as we move most everything over. We know you will love our products as much as we love making them to brighten your day! As always, blue skies.

An Aviatrix-Owned Small Business

AviatrixA was founded in 2015 by a female pilot looking to make extra funds for flight lessons by selling t-shirts. Based in a small town in California, the inspiration for our original, female-centric aviation products comes from 12 years of general aviation flying and flight instruction. We hope you enjoy our products as much as we do!