Regular price
Sale price
18.99 USD
Unit price
per
SALE
SOLD OUT
Our Preflight Focus ceramic mug supplies 15 oz. of your favorite hot drink on those cold mornings when you need to be at the airport for dawn patrol. Or curl up after dark on the couch with a cup of hot chocolate and plan that cross country trip.

Our focused pop art aviatrix design inspires you every sip. At AviatrixA, we celebrate the female pilots who pursue their passion, whether it's flying bombers, air racing, test piloting, ferrying planes, or knocking out those ratings even when you hate taking written tests. 
Stay caffeinated, friends. ;-)
Product Details

These large 15oz custom dual-color mugs feature two different color schemes: white with pink inside and white with black inside.

.: White ceramic with colored interior and handle
.: 15oz (0.44 l)
.: Rounded corners
.: C-handle
.: ORCA Coating on print
Care Instructions

Clean in dishwasher or wash by hand with warm water and dish soap.
Shipping & Returns

Mugs are shipped in polystyrene boxes with the two-part pack slotting together to provide all-round secure protection, including a slot for the handle. Allow 1-2 weeks for delivery. No returns. We only replace items if they are defective or damaged in transit.
Share this item
View full details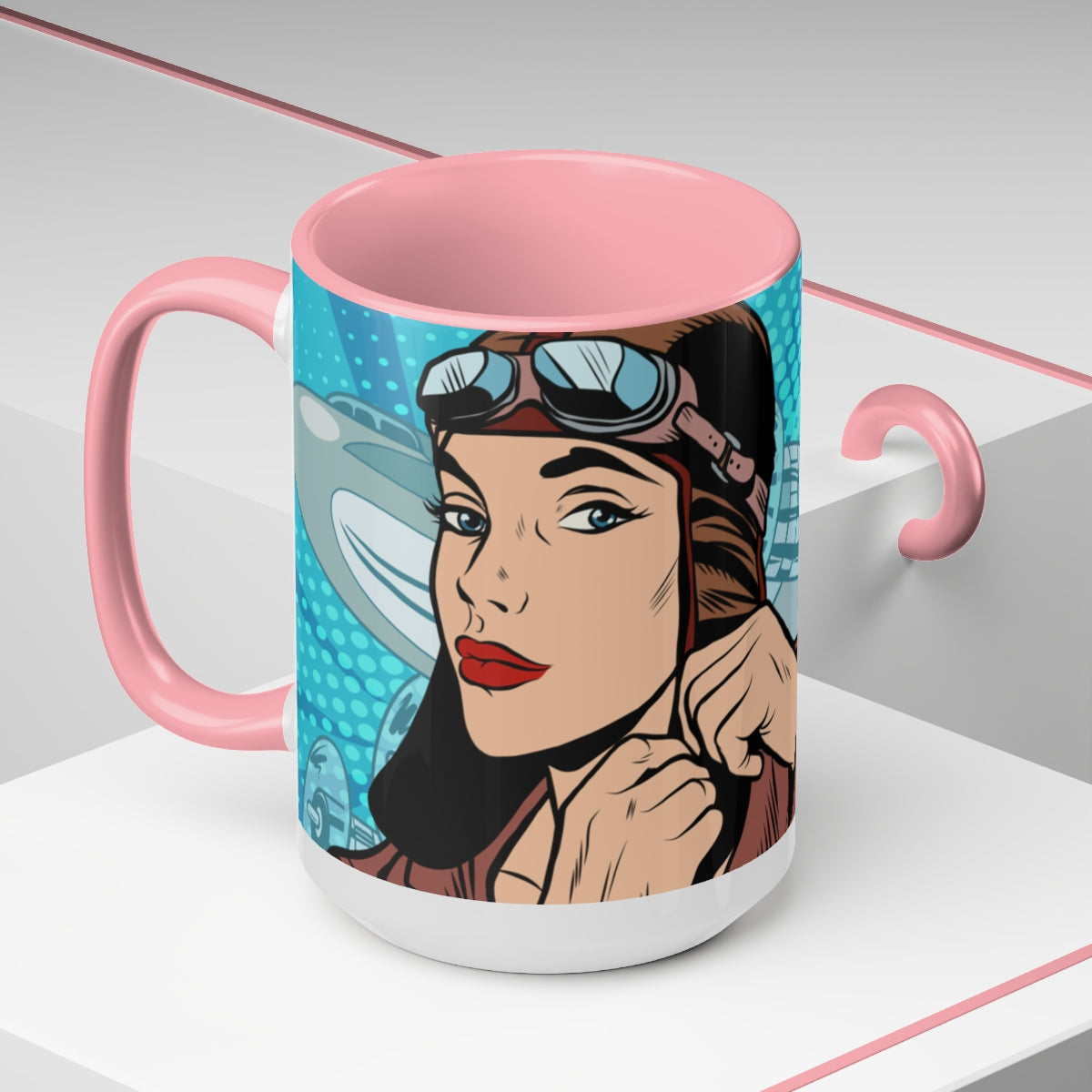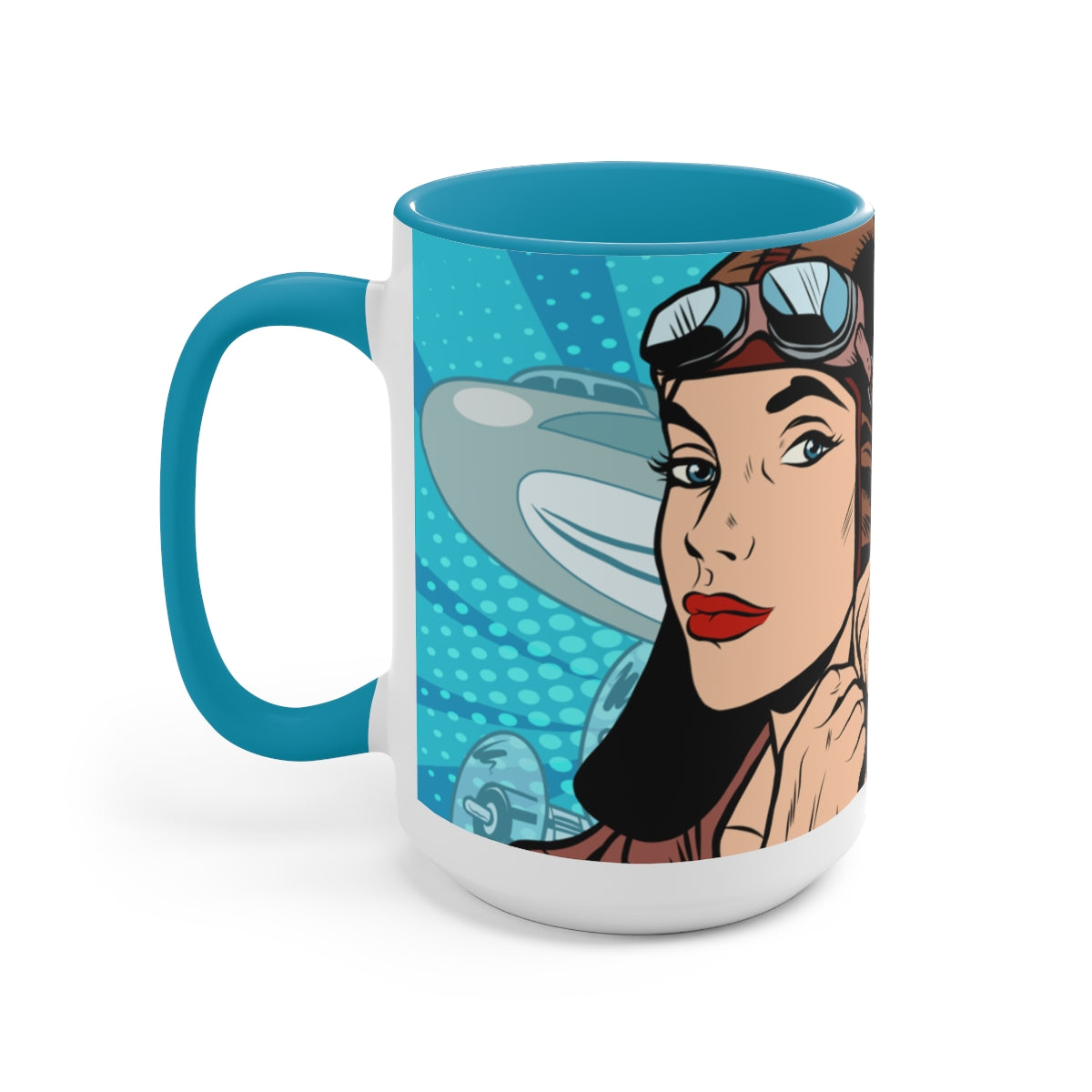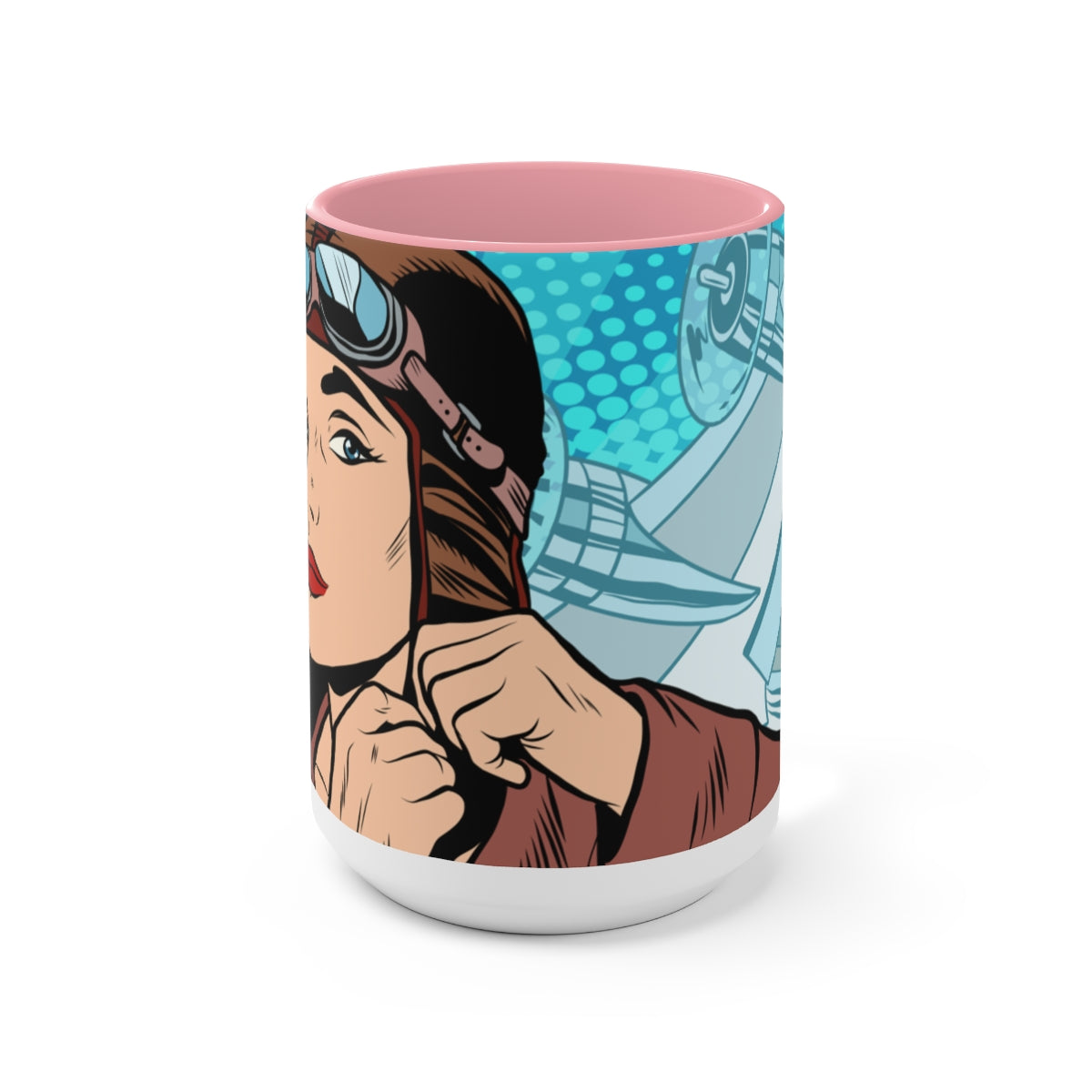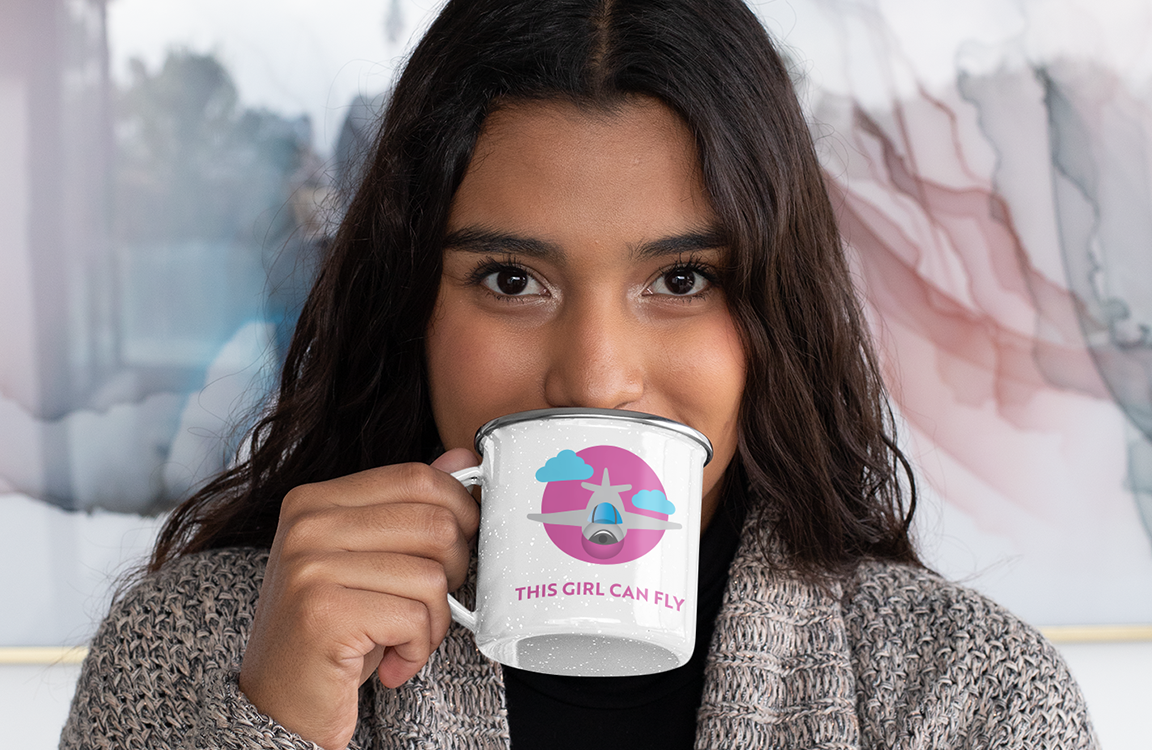 Fly Like a Girl!
Or a woman... or an aviatrix... or just a pilot! We want to have fun with flight training and flying adventures, so no disrespect is meant when we call the women in aviation "girls." No matter how you refer to yourself, get out there and show the boys what a great pilot you are.
Made in Our Hangar

We started AviatrixA with many print on demand items. But now we're bringing things in-house, well in-hangar in our case. We are hand printing and pressing t-shirts, crafting mugs and tumblers, and stocking all your favorites around our airplanes. This is not an overnight process, so bear with us the next few months as we move most everything over. We know you will love our products as much as we love making them to brighten your day! As always, blue skies.

An Aviatrix-Owned Small Business

AviatrixA was founded in 2015 by a female pilot looking to make extra funds for flight lessons by selling t-shirts. Based in a small town in California, the inspiration for our original, female-centric aviation products comes from 12 years of general aviation flying and flight instruction. We hope you enjoy our products as much as we do!