Regular price
Sale price
14.99 USD
Unit price
per
SALE
SOLD OUT
Encourage your little aviator to aim high with this personalized enamel mug! Take your pick from ten cute animal aviator designs and add your little one's name to complete the look. Unlike other mugs, these are almost unbreakable and go the distance—perfect for an adventurous kid to fly around the campfire and the dinner table. A great gift too!
Enter child's first name. We will capitalize the first letter. Long names may have the font size decreased so they will fit under image. Use the comment box on the cart page if you need to enter additional requests.
Product Details

.: 11 oz.
.: Each mug is custom made to order
.: Enameled stainless steel with glossy finish
.: Images are sublimated directly onto the mug, no cracking, peeling or fading
.: Design is repeated on both sides
.: Can be used for both hot & cold beverages

Please include your personalization and double check the spelling. Unless it seems utterly wrong -- names have lots of spellings these days! -- we print what you submit!
Dimensions

3 1/8" tall
3 1/8" diameter at base
Care Instructions

Hand wash is best, but we have successfully run ours through the dishwasher on the top rack. If you have a newer, high-heat cycle dishwasher we do not recommend trying this!

Please note that due to the nature of enamel products, the surface of each mug may have the occasional small blemish, mark and scratch, particularly around the lip. Enamel can chip if dropped.

DO NOT Microwave - these are metal!
Shipping & Returns

Mugs are hand-printed in our Southern California hangar upon order. We try to ship within five business days of you placing your order. If you need it sooner, please reach out.

Due to the item being personalized and us being a small business, we do not accept returns on these mugs. We will only replace items if they are defective or damaged in transit.
Share this item
View full details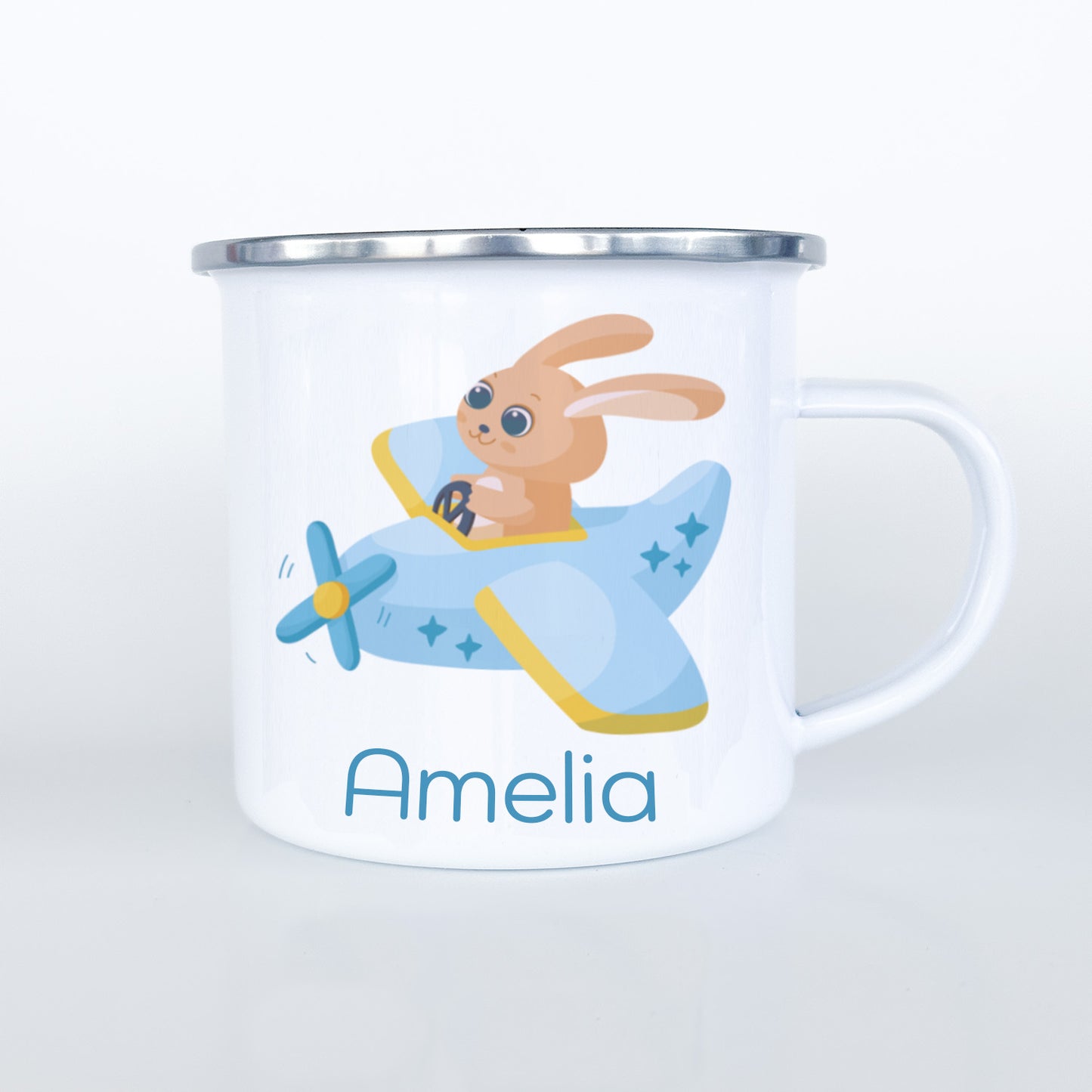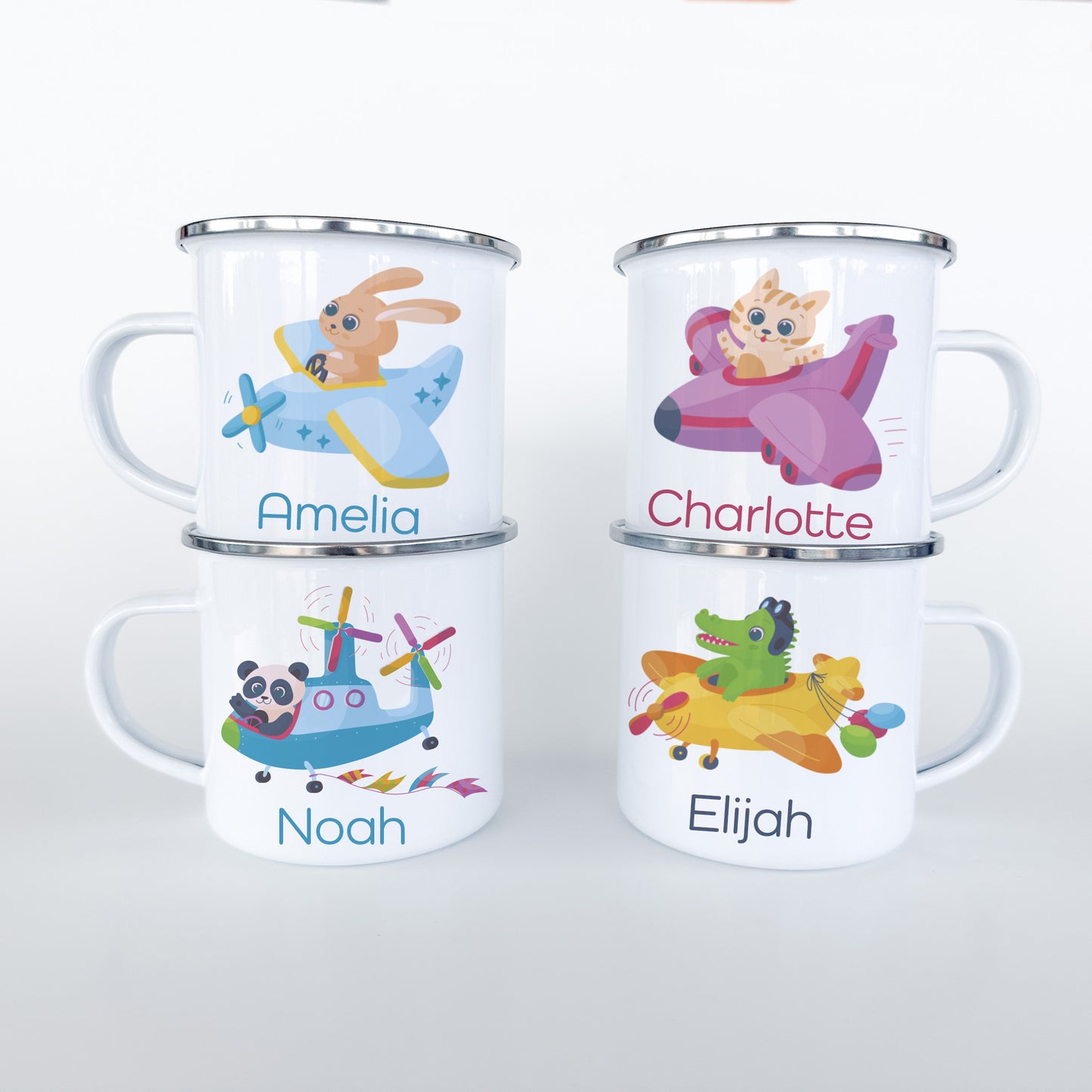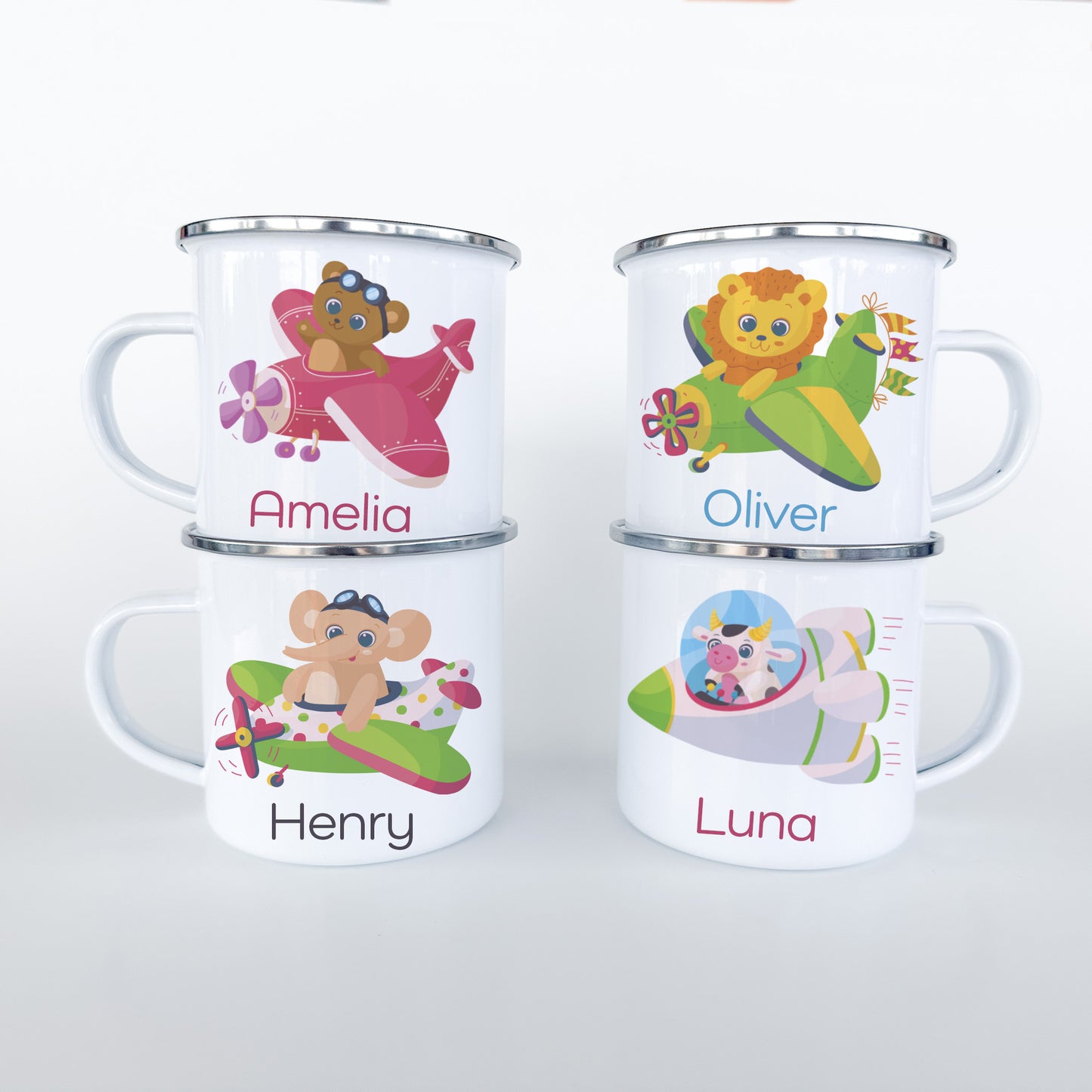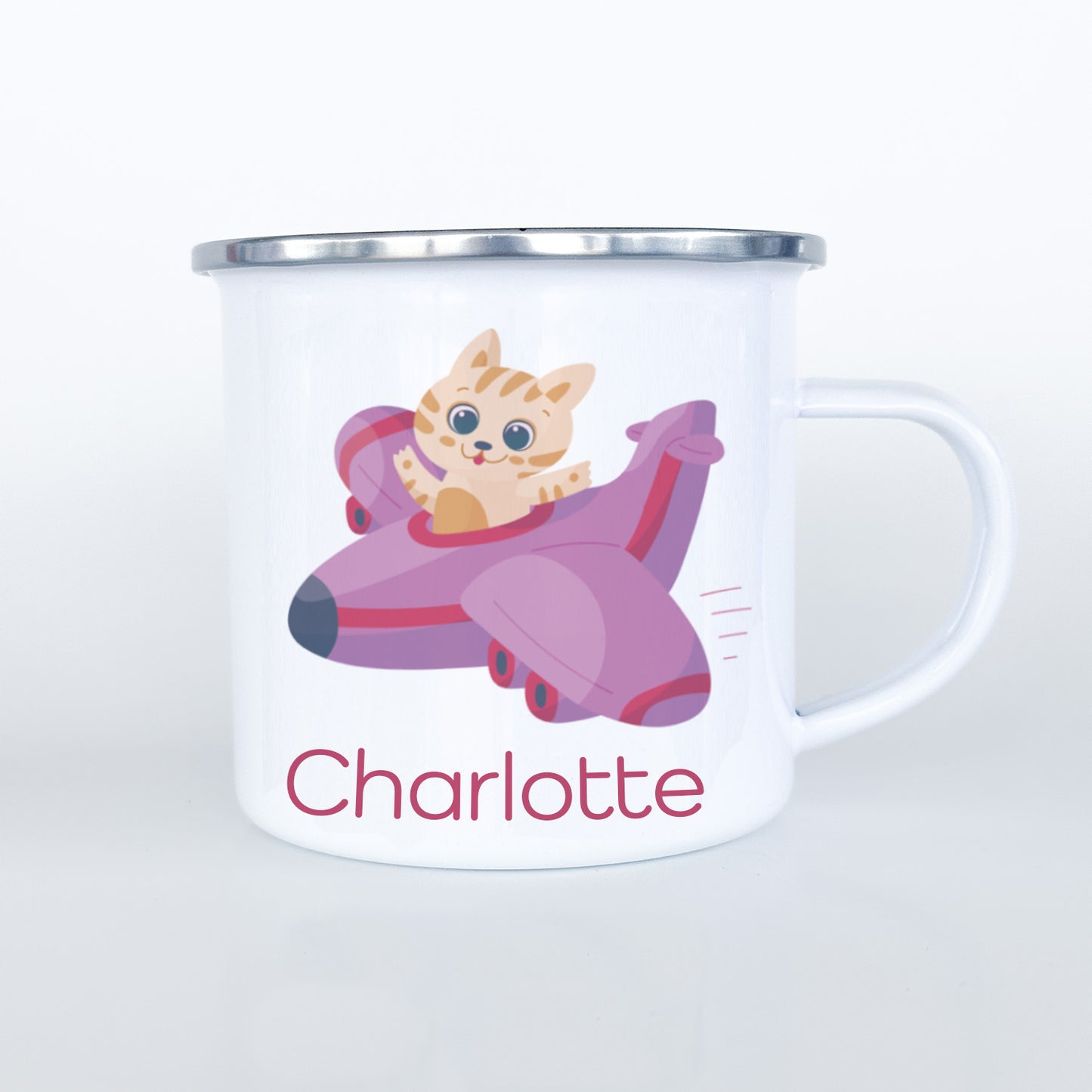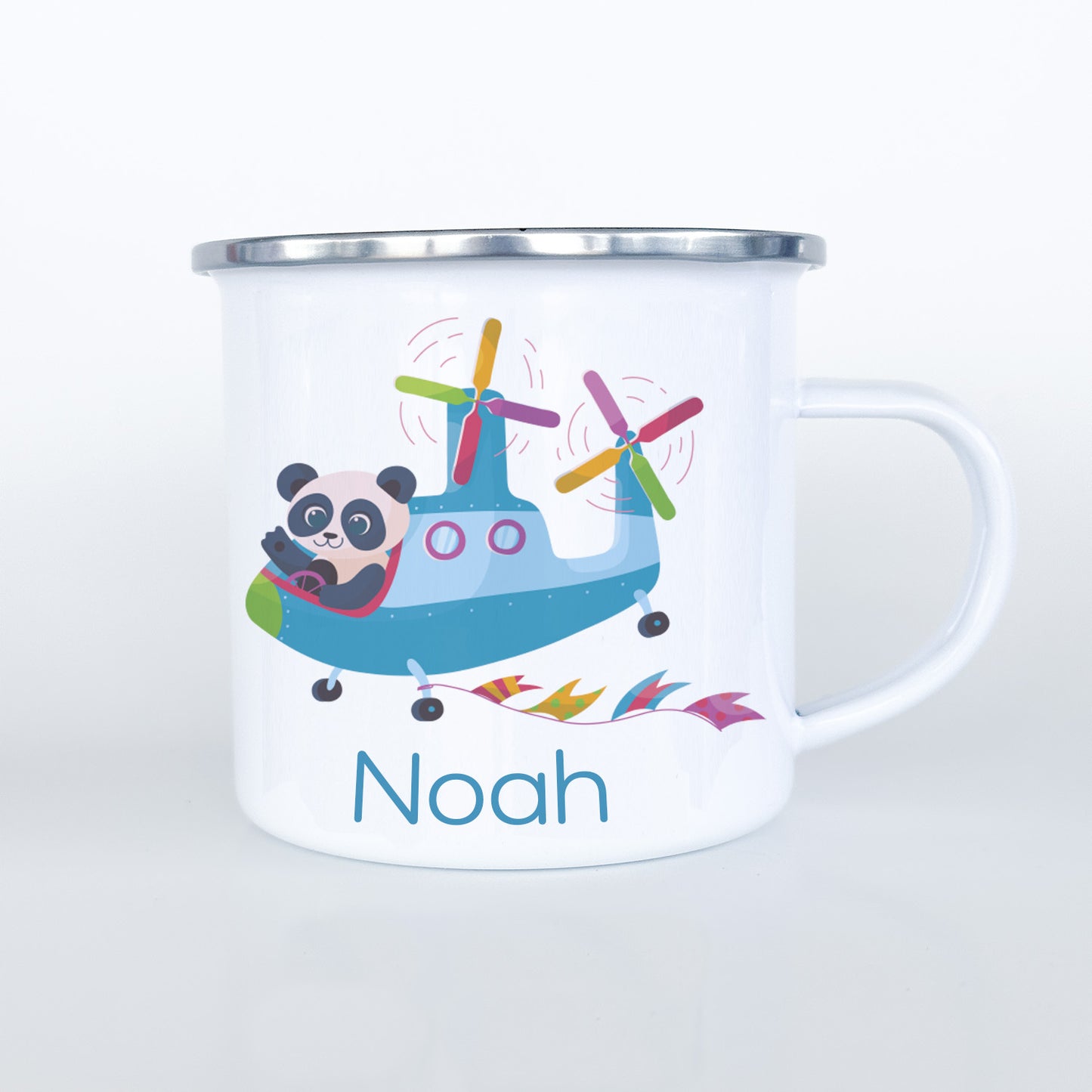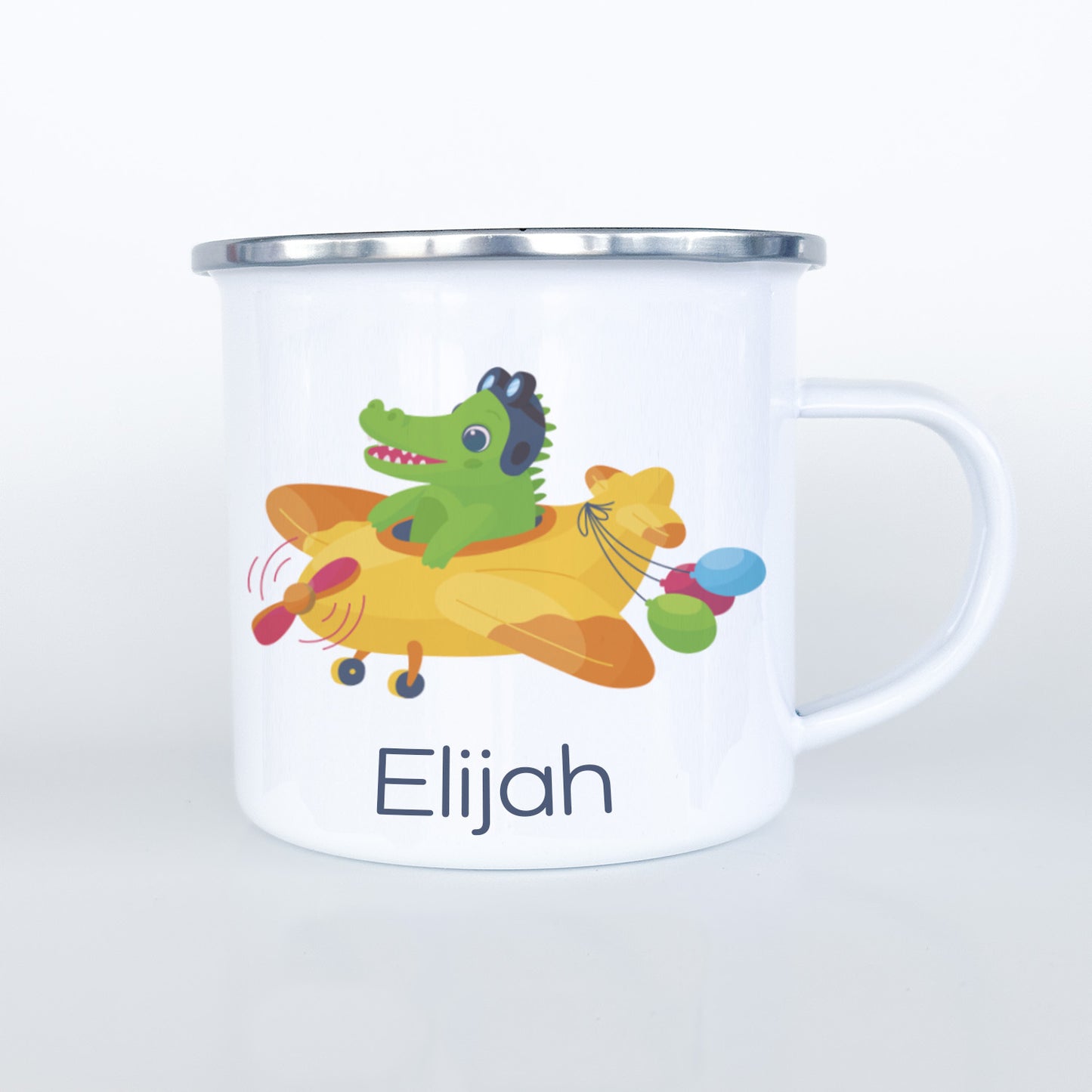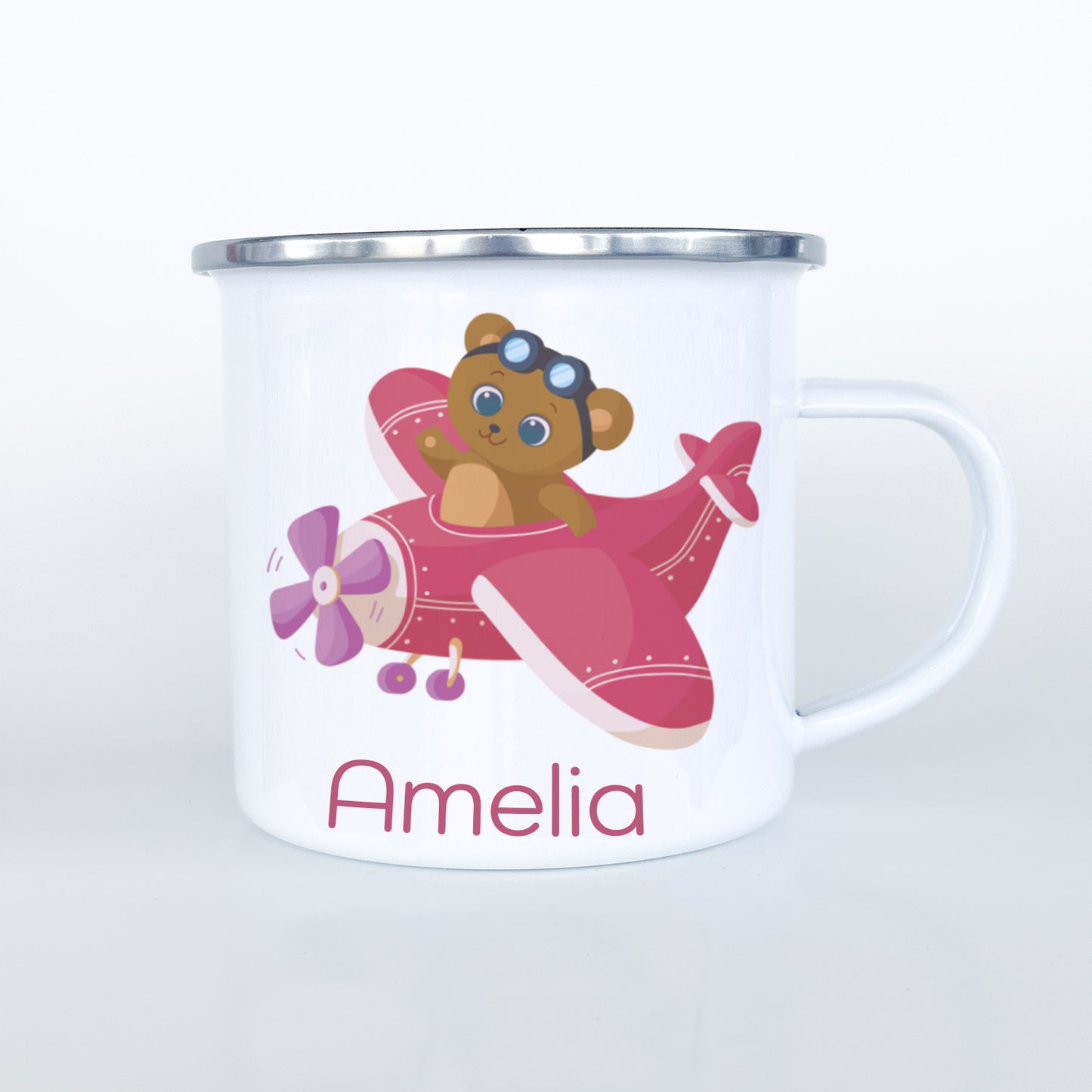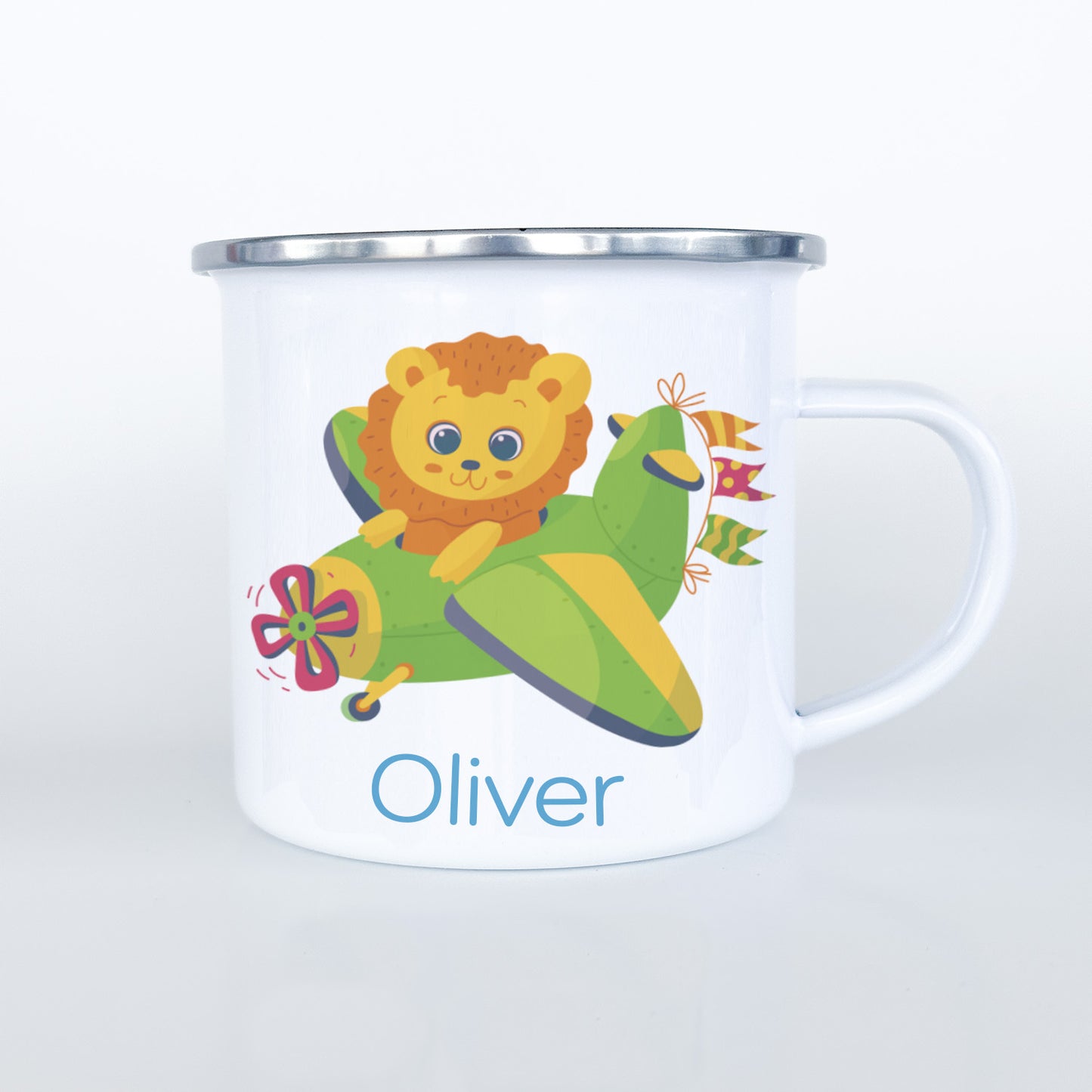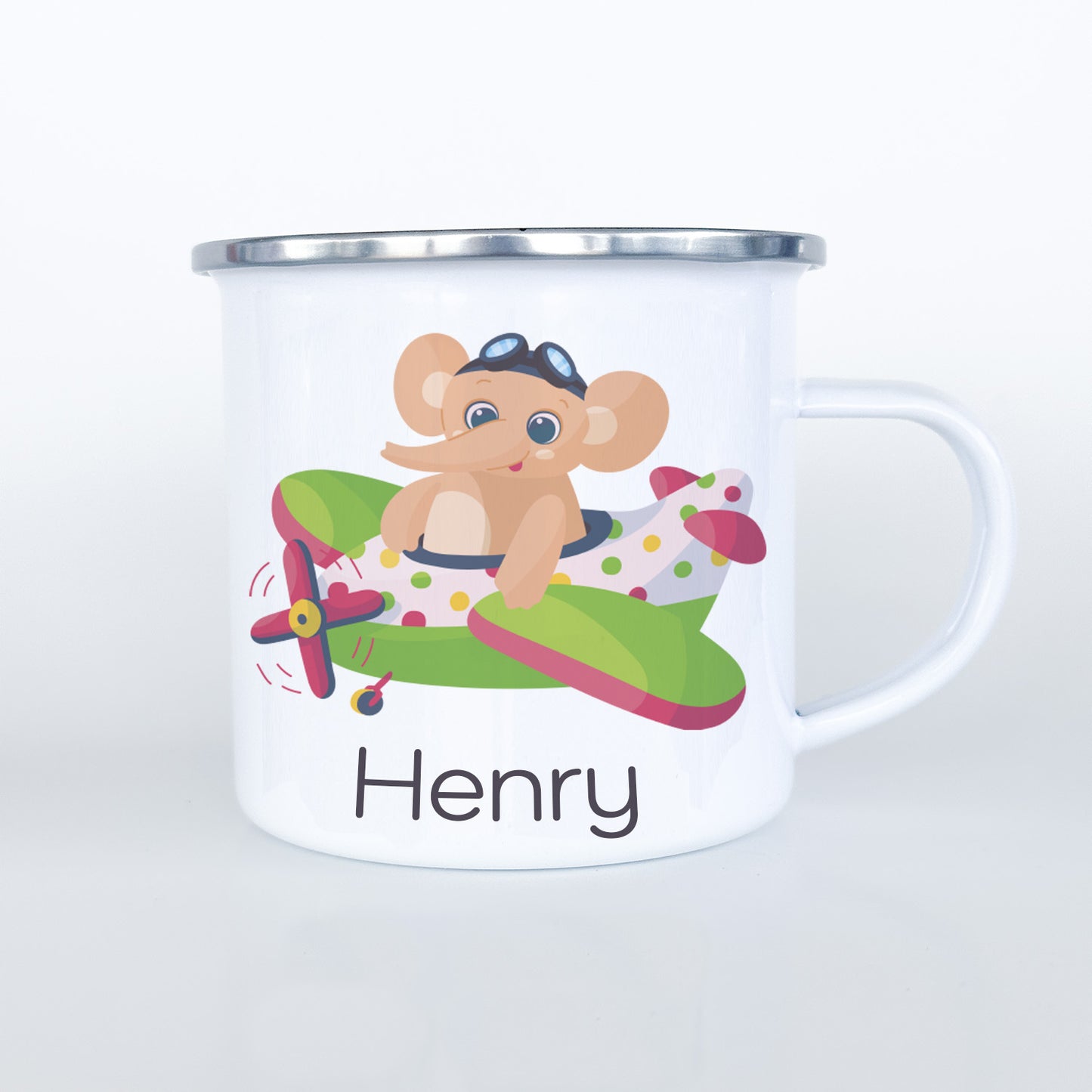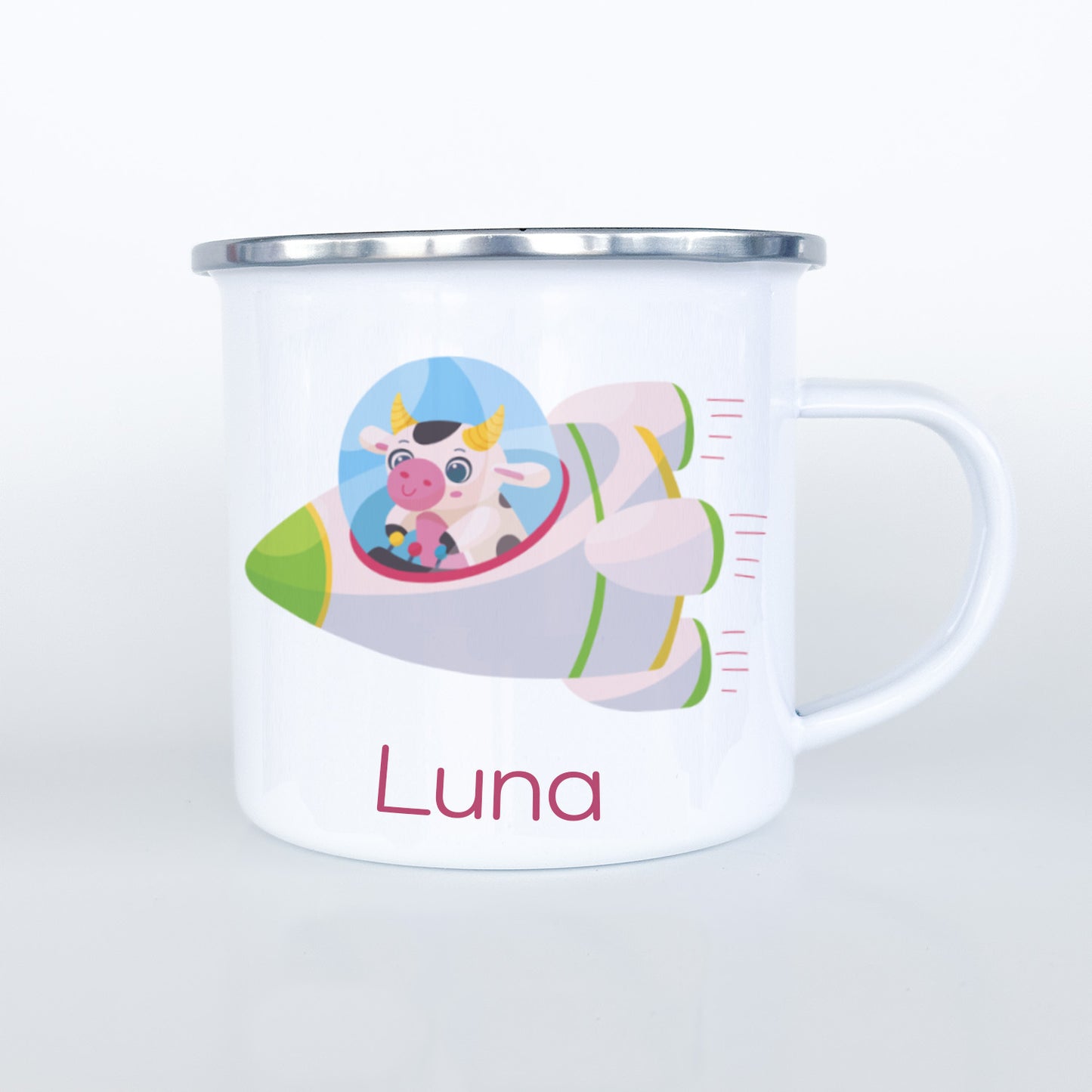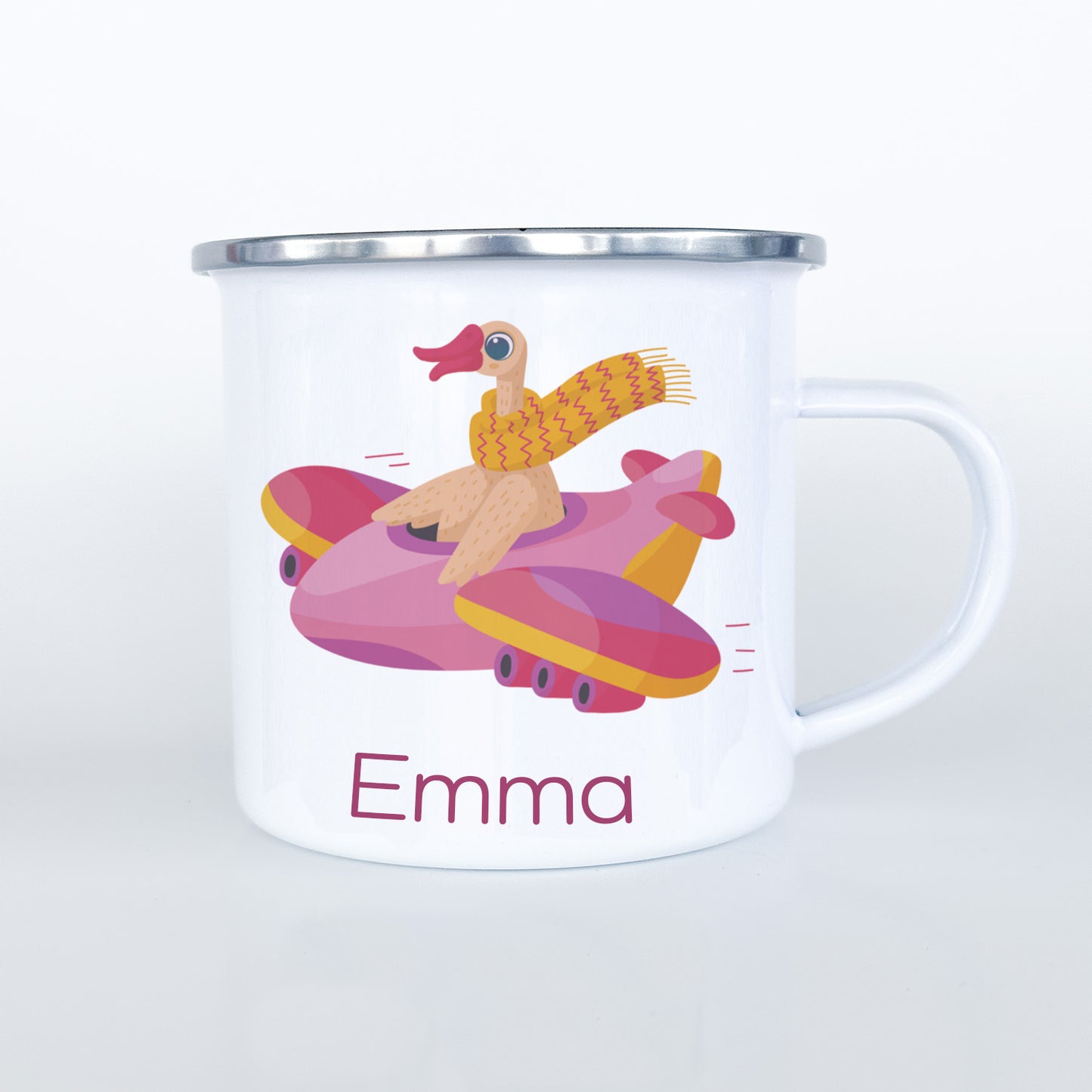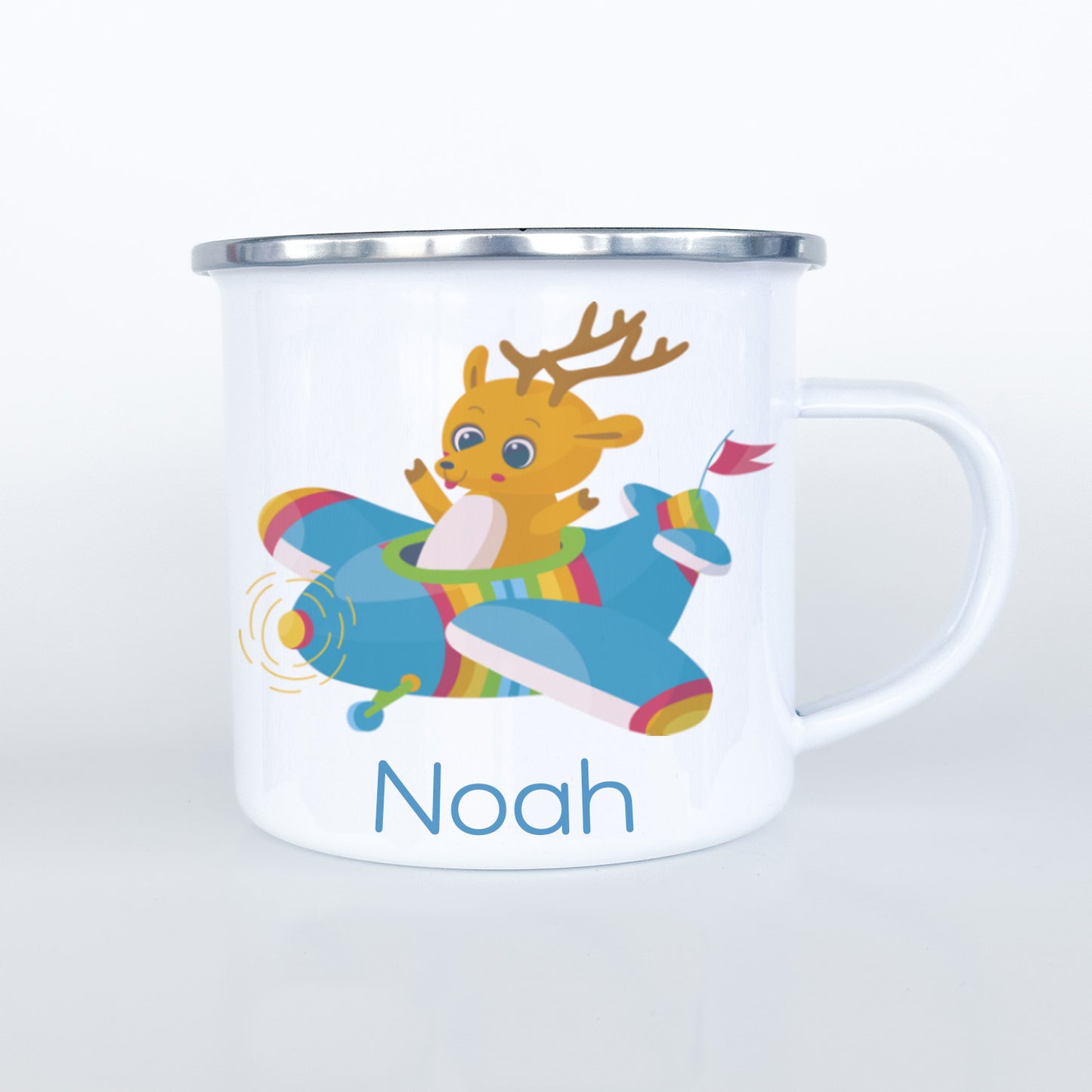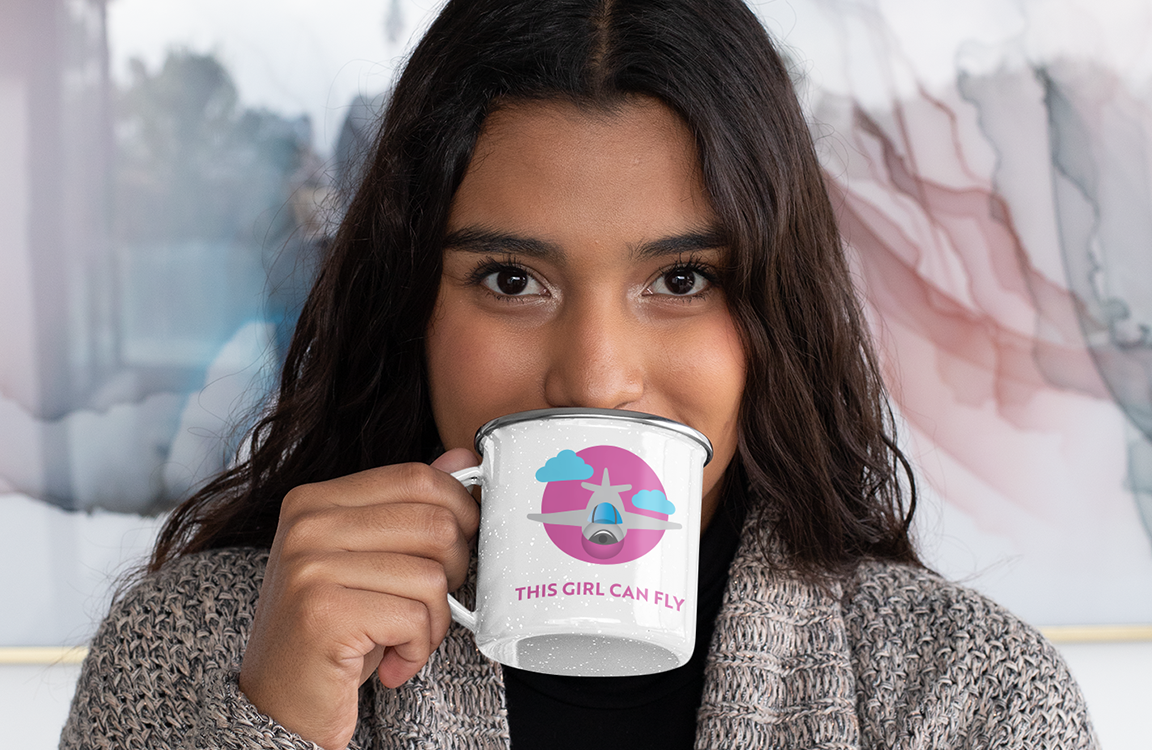 Fly Like a Girl!
Or a woman... or an aviatrix... or just a pilot! We want to have fun with flight training and flying adventures, so no disrespect is meant when we call the women in aviation "girls." No matter how you refer to yourself, get out there and show the boys what a great pilot you are.
Celebrate Your Accomplishments

Someone asked us why a store offering products for women in aviation is something the world needs. As if we should just be happy with generic pilot and mechanic things. You know, we try so hard to fit into a world where we are a small minority. So why can't we have feminine designs to wear, cute jewelry and celebrate every little win? Be PROUD of your accomplishments and share them with the world. You go girl!

An Aviatrix-Owned Small Business

AviatrixA was founded in 2015 by a female pilot looking to make extra funds for flight lessons by selling t-shirts. Based in a small town in California, the inspiration for our original, female-centric aviation products comes from 8 years of general aviation flying and flight instruction. We hope you enjoy our products as much as we do!