Regular price
Sale price
0.00 USD
Unit price
per
SALE
SOLD OUT
We want to celebrate YOU when you solo for the first time or pass a pilot checkride or your mechanic oral & practical. How about a FREE sparkly, glitter 3" die cut vinyl sticker with free shipping!?! YES, IT'S FREE! WOW!

All we ask is you (1) is subscribe to our email list and (2) let us share your recent awesome accomplishment on our social media and blog as part of a new "Go Girl Friday" feature.
INSTRUCTIONS:

Include a photo of you with the plane, your instructor, holding a piston, or jumping for joy if that's your thing. Something we can share on social to congratulate you!

Share some details - How long did it take you, what school or club, weather conditions, airport and runway, hardest thing to master, etc. Let's celebrate your accomplishment but also provide inspiration to the ladies coming up behind you. 
Add the sticker to your cart and it will show as free when you checkout. Please do look around at all our products, but there is no requirement to make a purchase.
If the upload isn't working or you want to send more photos (we love 'em!), just email us at shop@aviatrixa.com.
LIMIT 1 STICKER EVERY SIX MONTHS. Yes, there are actual humans fulfilling these orders so we do monitor this limit. We also offer these gorgeous stickers for sale if you want to collect them all!

As of right now, we have many ASEL, AMEL, and A&P. We hope to add helicopter and glider - just haven't seen the demand for these yet - but drop us an email if you are interested in these.

By placing an order for a free sticker you agree your name, solo/checkride/O&P date and any additional information and/or photo submitted may be published as part of the AviatrixA blog or on our Facebook and Instagram channels as part of GO GIRL FRIDAY posts. Stickers are shipped via USPS letter so no tracking available.

Product Details

Stickers have a widest dimension of 3" and are die cut to match the design. Glitter vinyl has an eye-catching rainbow effect which changes with light and perspective.

Good for indoors and outdoors as the stickers are laminated, which makes them waterproof and resistant to sunlight.
Dimensions

3" at its widest point, other dimensions vary per design
Care Instructions

Clean with soft cloth and water.
Shipping & Returns

Sent First Class USPS in an envelope with no tracking. It's FREE, so let's not return it, okay?
Share this item
View full details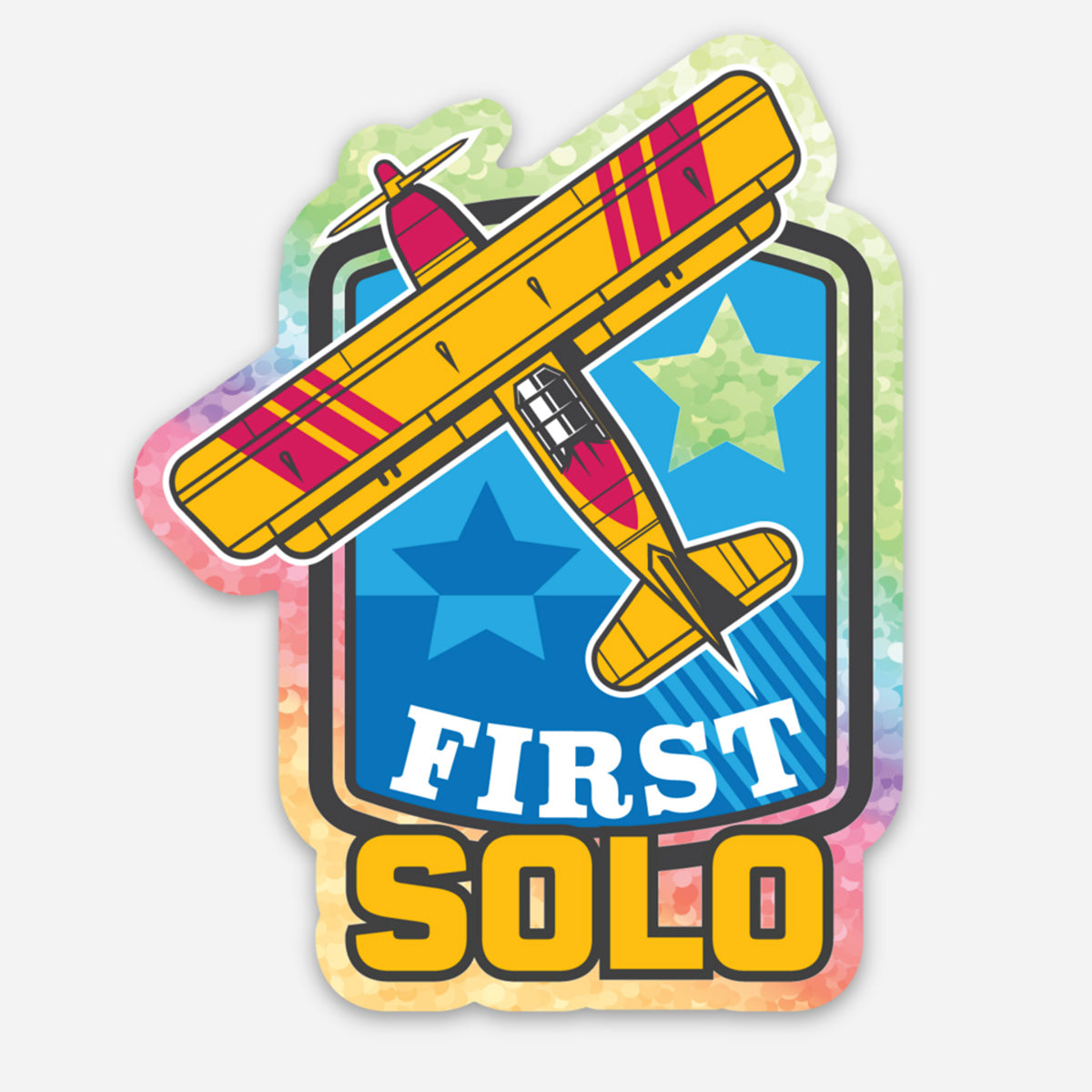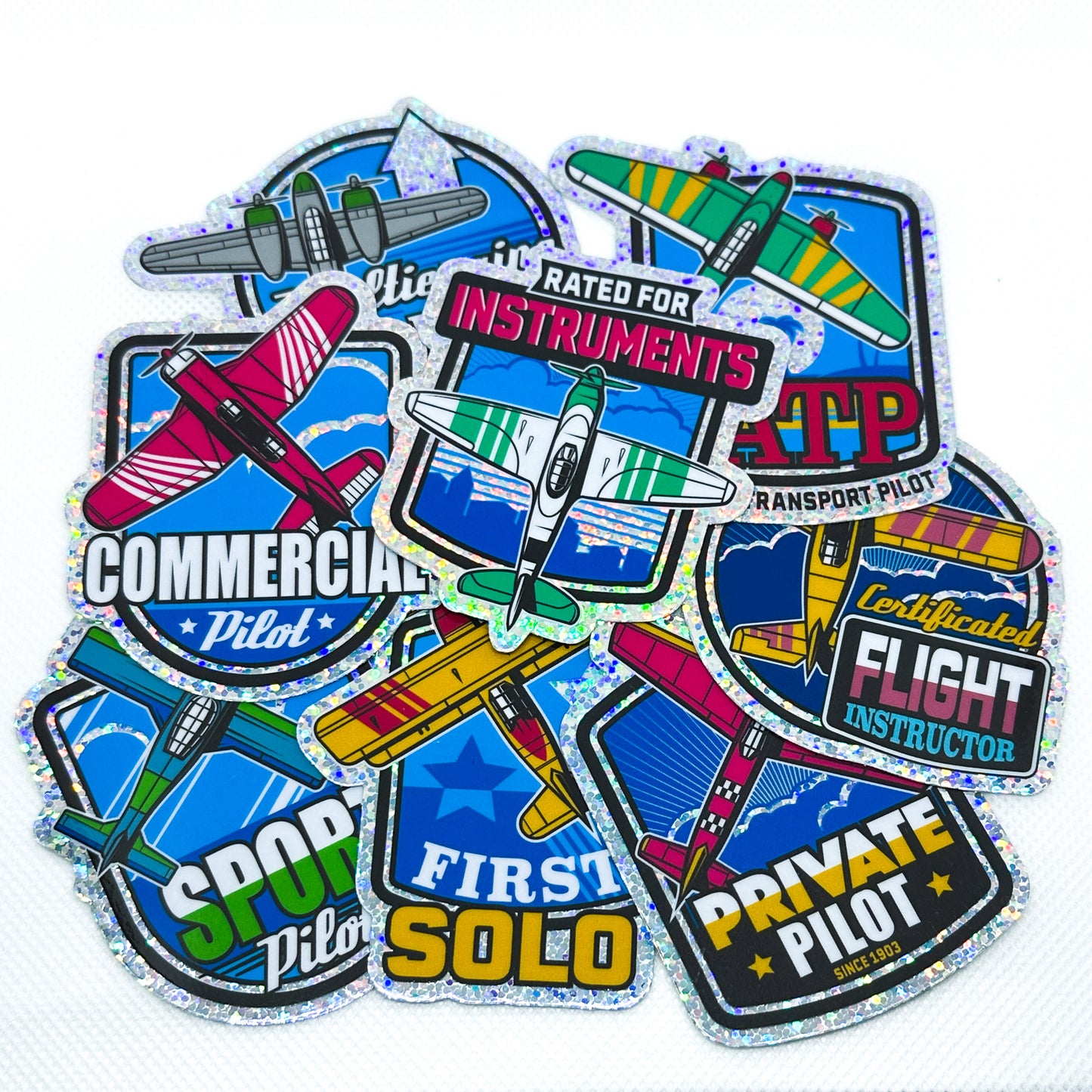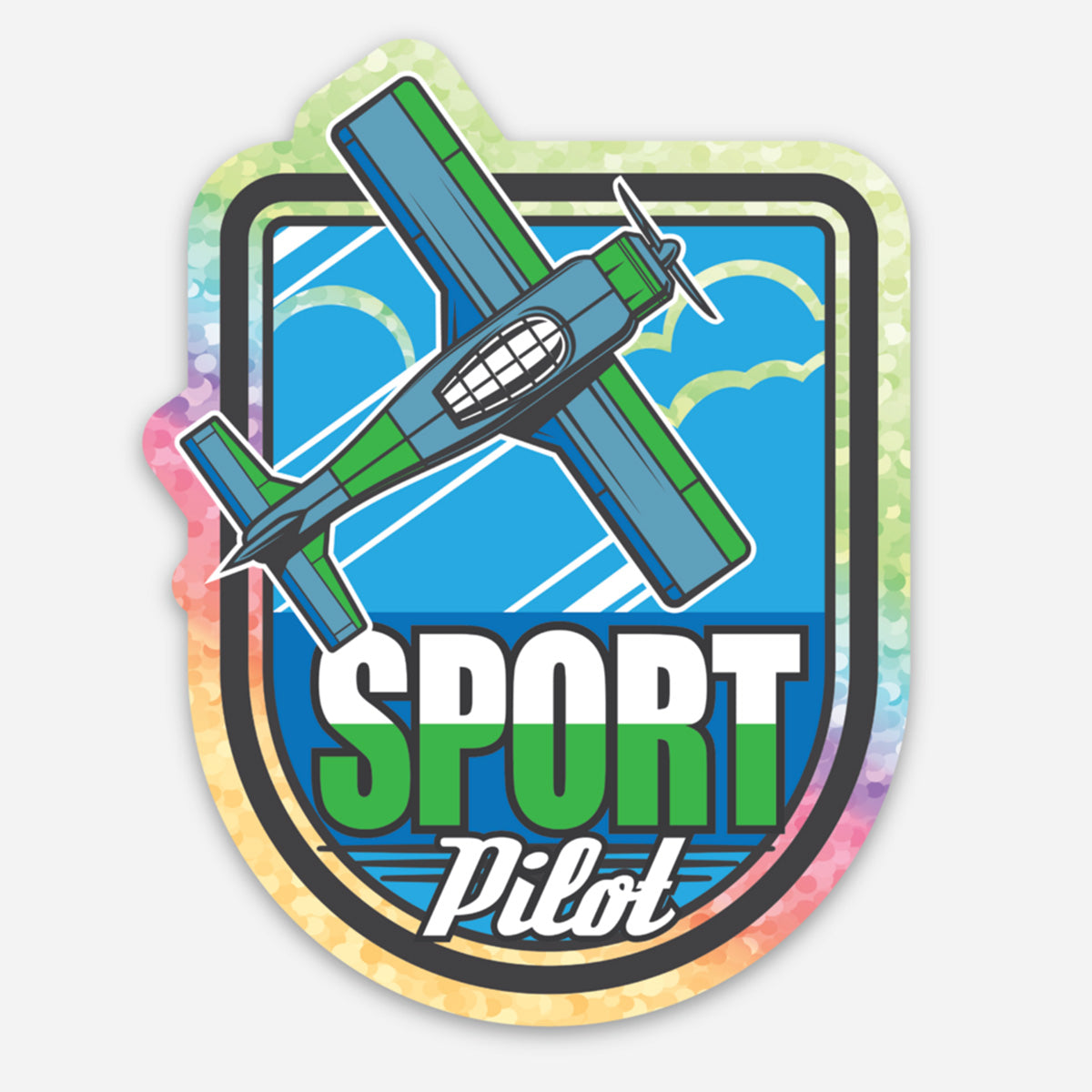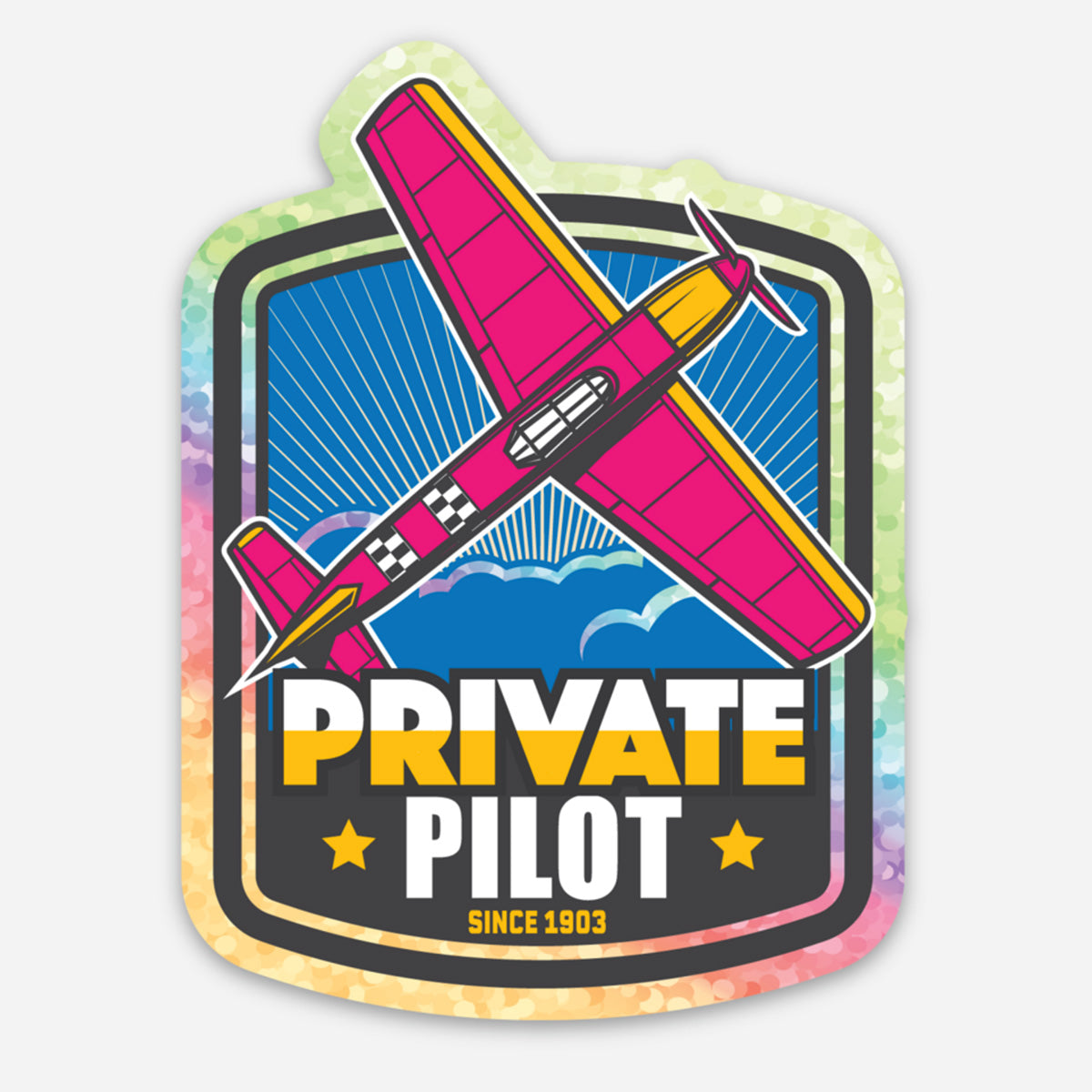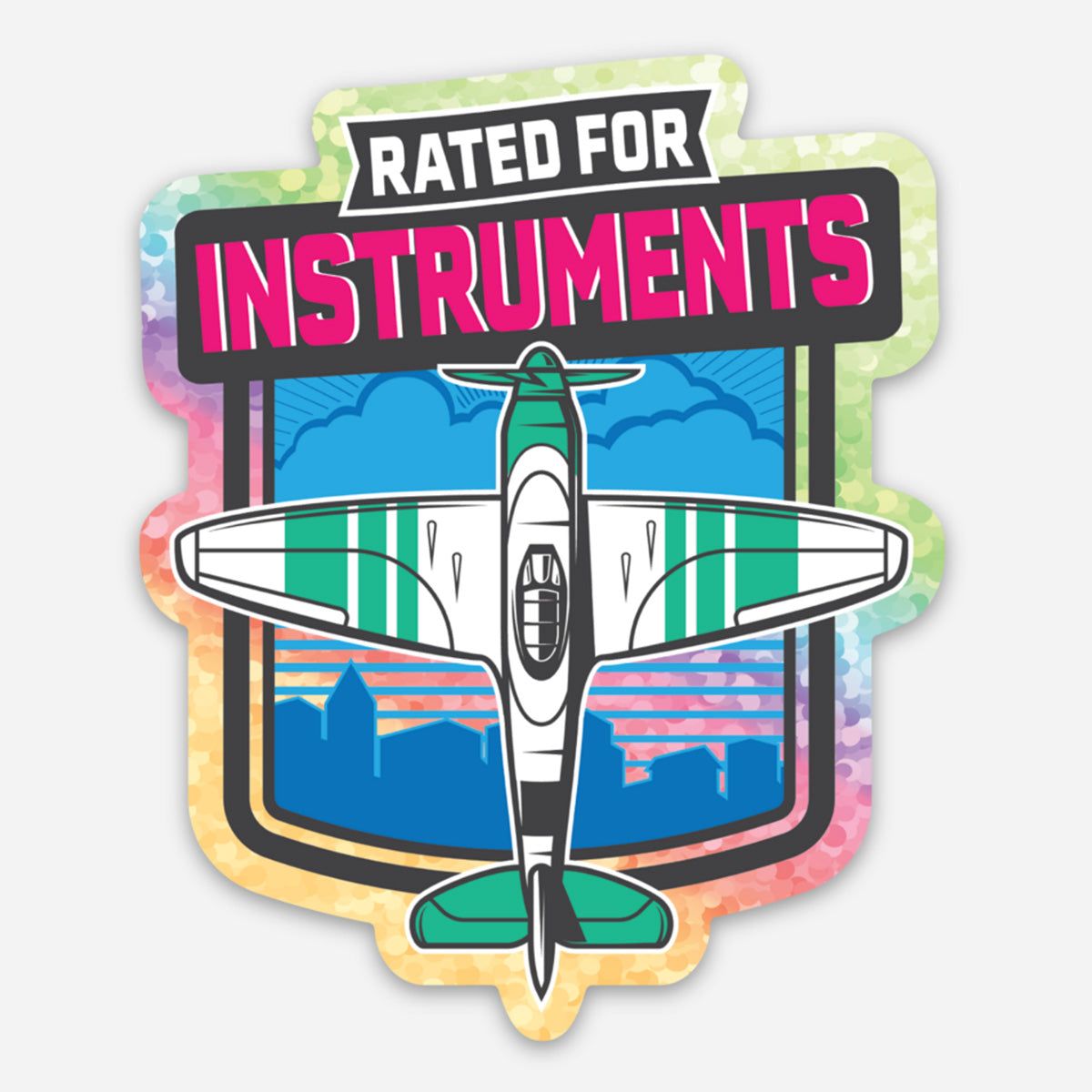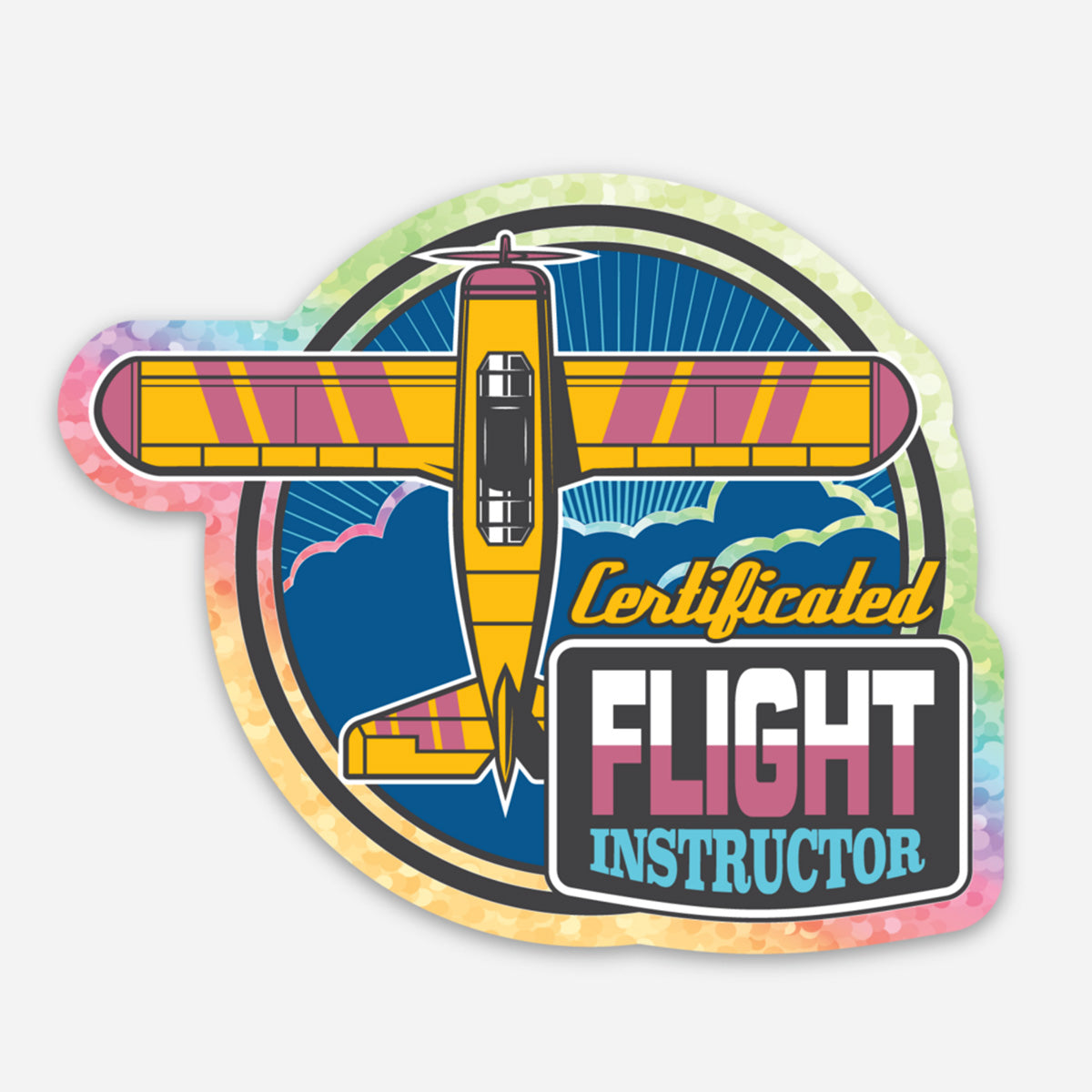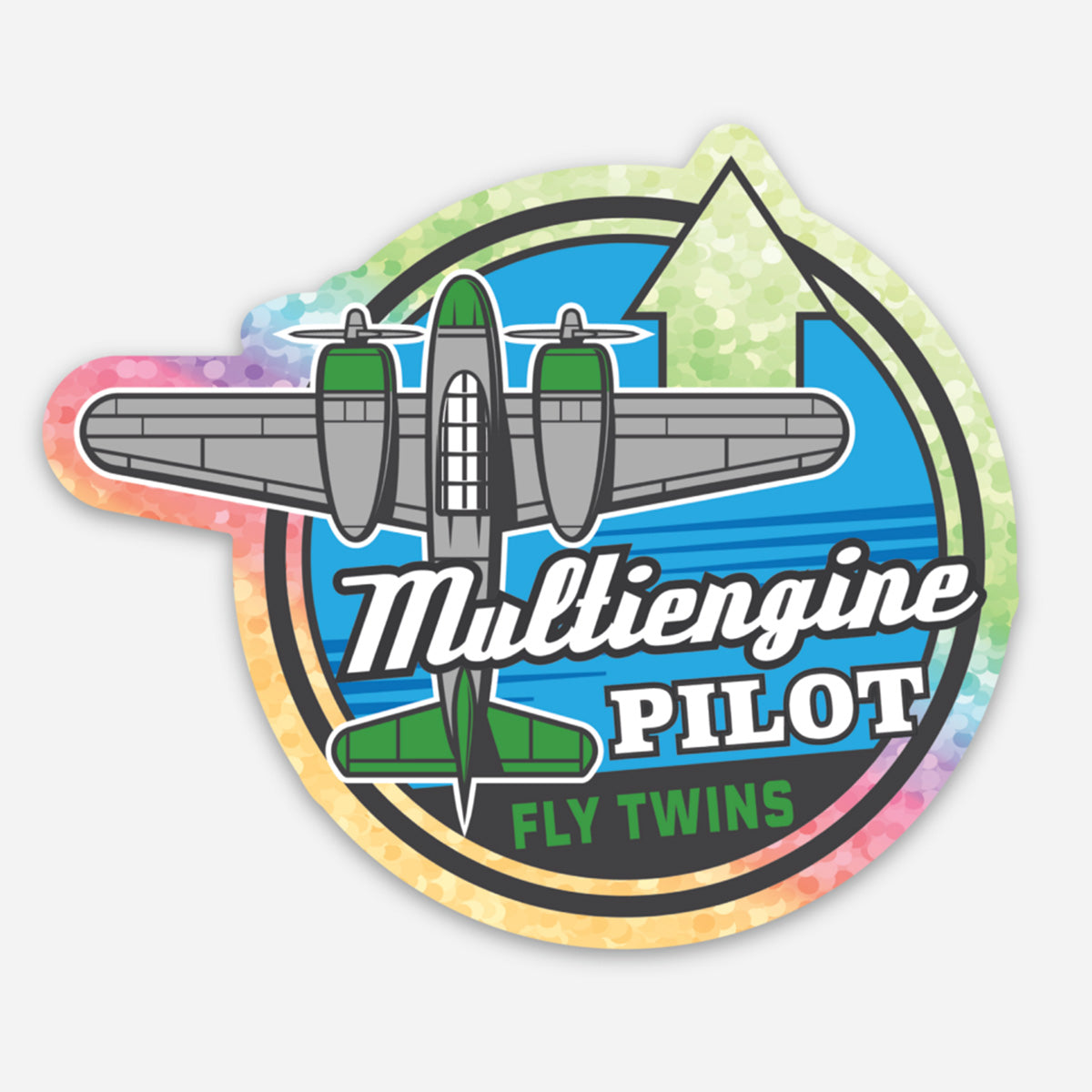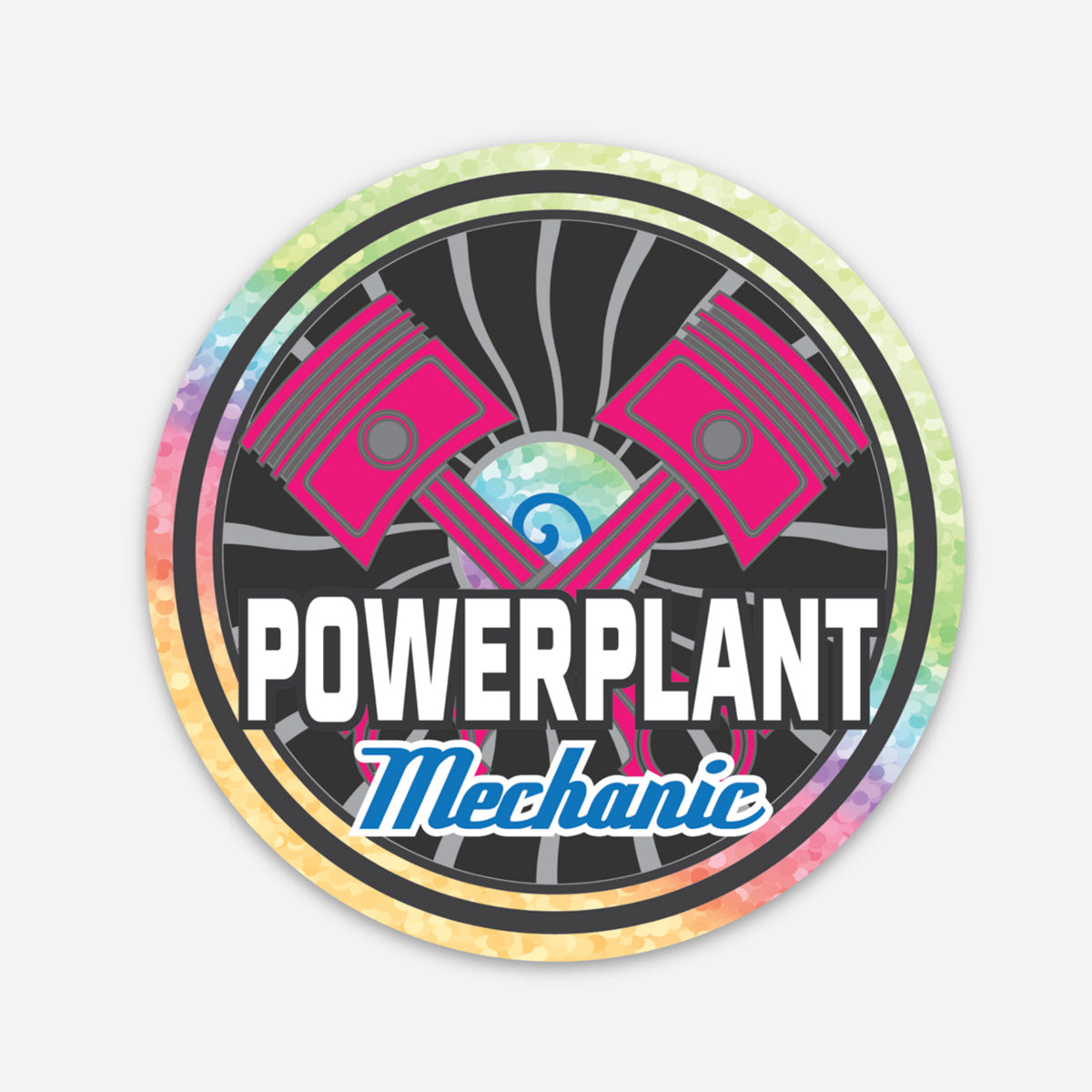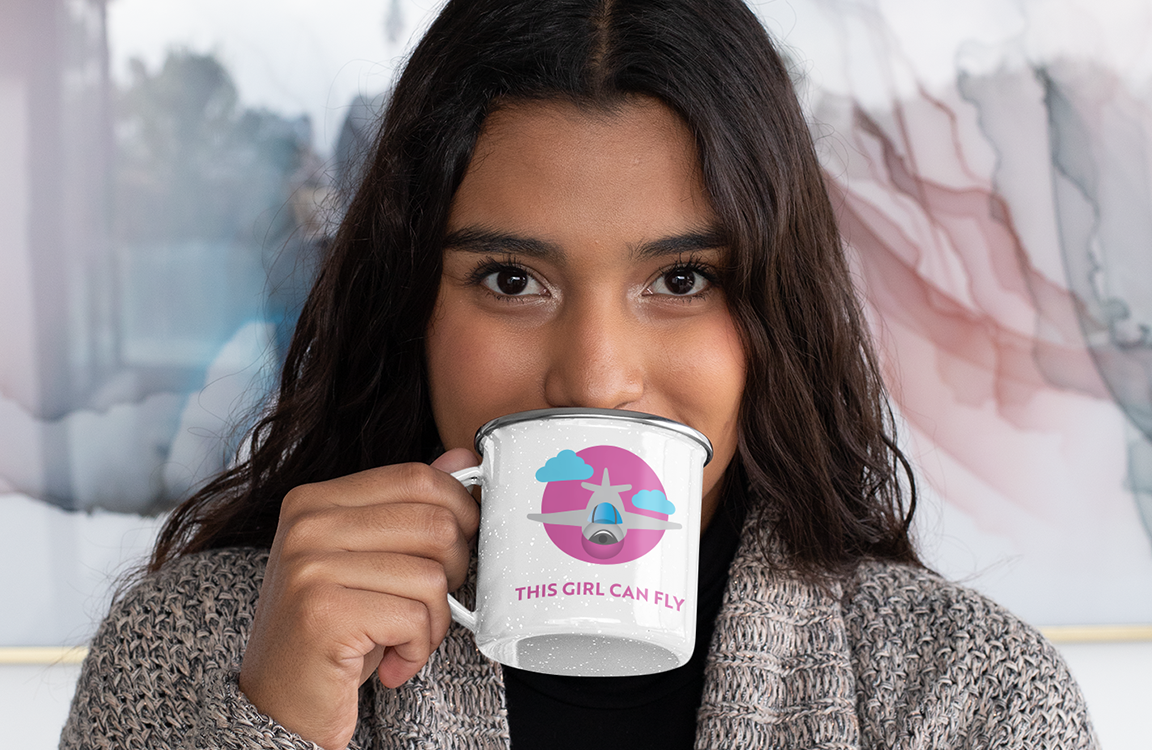 Fly Like a Girl!
Or a woman... or an aviatrix... or just a pilot! We want to have fun with flight training and flying adventures, so no disrespect is meant when we call the women in aviation "girls." No matter how you refer to yourself, get out there and show the boys what a great pilot you are.
Celebrate Your Accomplishments

Someone asked us why a store offering products for women in aviation is something the world needs. As if we should just be happy with generic pilot and mechanic things. You know, we try so hard to fit into a world where we are a small minority. So why can't we have feminine designs to wear, cute jewelry and celebrate every little win? Be PROUD of your accomplishments and share them with the world. You go girl!

An Aviatrix-Owned Small Business

AviatrixA was founded in 2015 by a female pilot looking to make extra funds for flight lessons by selling t-shirts. Based in a small town in California, the inspiration for our original, female-centric aviation products comes from 8 years of general aviation flying and flight instruction. We hope you enjoy our products as much as we do!