Regular price
Sale price
6.99 USD
Unit price
per
SALE
SOLD OUT
Sally Ride was the first American woman to go into space. She followed the first woman in space, Russian cosmonaut Valentina Tereshkova, who launched decades before Ride in 1962. It took quite a while for the United States to even accept women into the astronaut program. During her flight training, Ride purchased a bumper sticker that declared, A WOMAN'S PLACE IS IN THE COCKPIT!, and stuck it prominently to the front of her desk.
Looking back on her career, Ride said:
I never went into physics or the astronaut corps to become a role model. But after my first flight, it became clear to me that I was one. And I began to understand the importance of that to people. Young girls need to see role models in whatever careers they may choose, just so they can picture themselves doing those jobs someday. You can't be what you can't see.
Displaying this historic slogan may still rile up some of the men who think women should be at the back of the plane. But you know you want to. Be that aviatrix so little girls know they can too.
Always FREE Shipping on this item!
Product Details

.: Water-resistant 4 mil. vinyl
.: High-gloss UV front
.: Waterproof sticky adhesive
.: Suitable for indoor and outdoor use
.: Easy crack and peel backing
.: Permanent adhesive
Care Instructions

Clean with soft cloth and water.
Shipping & Returns

Shipped within 72 hours from California via USPS First Class Letter with tracking. Note, we only replace items if it is damaged in transit - no returns.
Share this item
View full details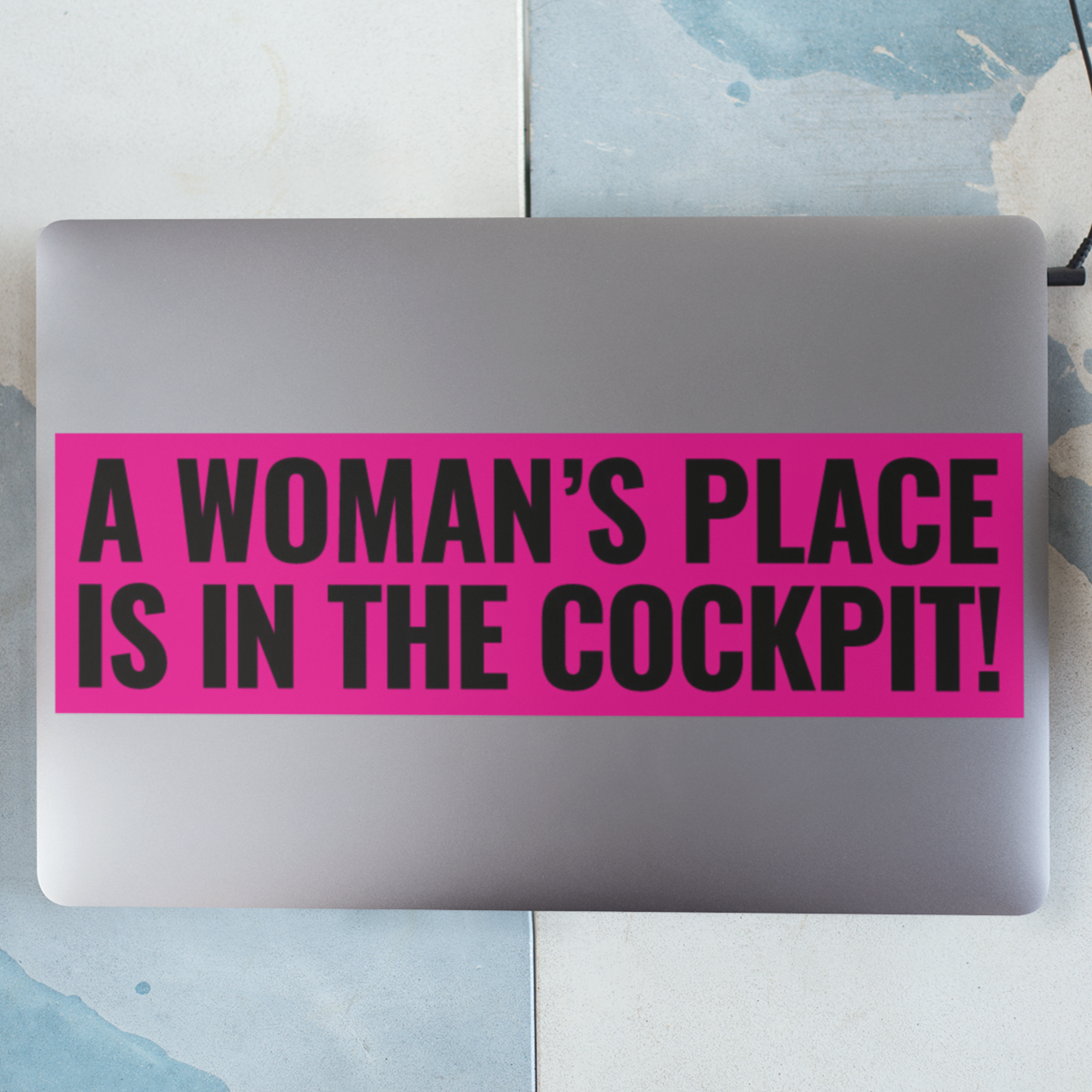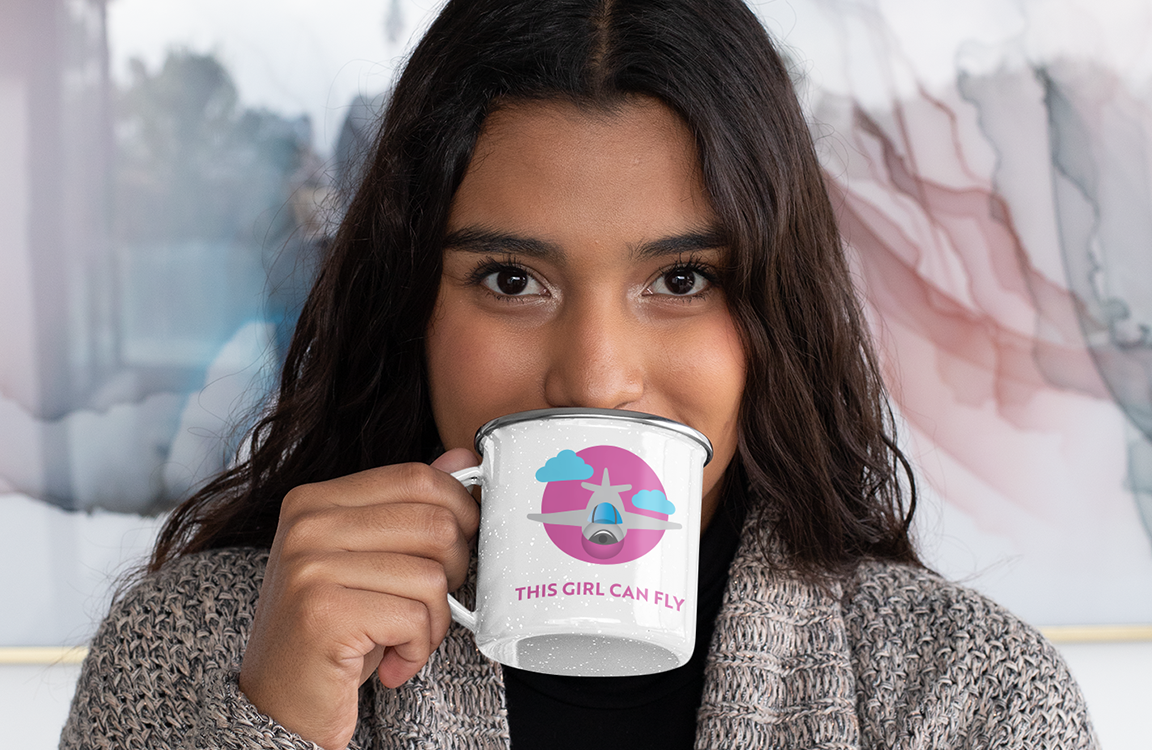 Fly Like a Girl!
Or a woman... or an aviatrix... or just a pilot! We want to have fun with flight training and flying adventures, so no disrespect is meant when we call the women in aviation "girls." No matter how you refer to yourself, get out there and show the boys what a great pilot you are.
Made in Our Hangar

We started AviatrixA with many print on demand items. But now we're bringing things in-house, well in-hangar in our case. We are hand printing and pressing t-shirts, crafting mugs and tumblers, and stocking all your favorites around our airplanes. This is not an overnight process, so bear with us the next few months as we move most everything over. We know you will love our products as much as we love making them to brighten your day! As always, blue skies.

An Aviatrix-Owned Small Business

AviatrixA was founded in 2015 by a female pilot looking to make extra funds for flight lessons by selling t-shirts. Based in a small town in California, the inspiration for our original, female-centric aviation products comes from 12 years of general aviation flying and flight instruction. We hope you enjoy our products as much as we do!